Fast lane for Colao?; Vodafone draws IoT.nxt further into fold; Vodafone brand disappears from Malta.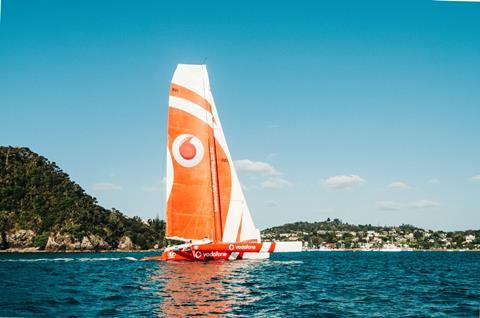 Former Vodafone Group Chief Executive (CEO) Vittorio Colao was put forward as one of the names in the running to take the recently‑vacated Ferrari top‑spot — although the rumours were quickly quashed. Following the resignation of Ferrari CEO Louis Camilleri, Italian papers reported Colao as a potential replacement. Someone "close" to Colao told Reuters that the reports were baseless. Italian broadsheet Il Sole 24 Ore was among those to flag rumours that Colao was a potential replacement for Camilleri. Other would‑be successors include Apple's former Chief Design Officer Jony Ive and current Chief Financial Officer Luca Maestri, according to the reports.
Vodafone and Japanese industrial conglomerate Sumitomo Corp. announced a strategic alliance focused on "international technology infrastructure and digital services projects". The companies said they will share knowledge and collaborate on "new business opportunities in the 5G era", without providing further details. Sumitomo comprises more than 900 companies in 66 countries and across numerous industries. Its media and digital business includes international IT services company SCSK; Japanese mobile phone distributor T‑Gaia; cable TV operation Jupiter Telecommunications; and Myanmar operator MPT, which it jointly owns with KDDI.
Vodafone Business partnered with Vodacom-controlled telematics player IoT.nxt to make its Internet of Things (IoT)‑based offering "accessible to all businesses". The improved installation service streamlines what was previously deemed a complex process, wrapping "old and new devices" into one IoT‑enabled system. Vodacom acquired a 51% stake in IoT.nxt during 2019, and both it and Vodafone already work with the South Africa-based business in a number of areas, including cell site monitoring and "smart-building solutions" (Vodafonewatch, #188). (Vodafonewatch, #175). IoT.nxt separately formed a partnership with consultancy BearingPoint/Beyond, seemingly focused on sell-through opportunities with operators.
Vodafone Business formed a "strategic partnership" with RingCentral, focused on bringing the vendor's Unified Communications as a Service and Contact Center as a Service offering to corprorate clients.
Former Group Head of Digital & eCommerce Abraham Georgakarakos highlighted via LinkedIn the steps taken in 2020 to transform the Vodafone Smart Tech website (previously branded Consumer IoT eShop) into the Group's "most advanced", purely "cloud and API [application programming interface]-powered" ecommerce platform. It is said to be based on a combination of services from Adobe (Experience Cloud) and Microsoft (Azure), alongside source code from software vendor Magento. The move comes following a recent go-to-market strategy refresh by the team behind Smart Tech (Vodafonewatch, #191).
Gavin Young, Head of Vodafone's Fixed Access Centre of Excellence, said the operator believes the Broadband Forum's User Services Platform (USP), a standardised protocol for managing, monitoring, upgrading, and controlling connected devices, is the "right protocol for the modern era of real‑time telemetry". Young made the comment in relation to US broadband infrastructure supplier CommScope's migration of the shared source Reference Design Kit "community" to a new remote broadband management and control USP.
Vodafone Malta rebranded as "Epic". The former OpCo was sold to Monaco Telecom earlier in 2020 (Vodafonewatch, #185).