VfUK beaten to 5G punch by rival EE.
Drops Huawei 5G smartphone from device portfolio.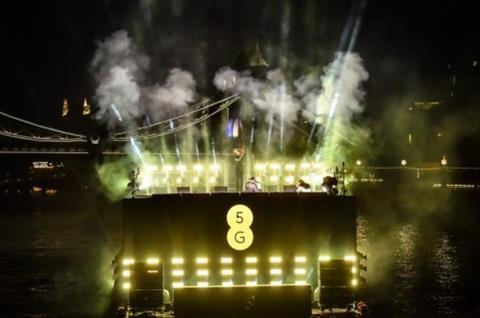 No sooner had Vodafone UK (VfUK) announced that it was going to launch 5G on 3 July 2019, when BT‑owned EE rushed in and said it will launch the next‑gen tech on 30 May 2019. EE was as good as its word. Like VfUK, EE is focused on the "busiest parts" in major cities for initial 5G rollout (see table).
At the time Vodafonewatch went to press, rivals Telefónica UK (O2 UK) and Three UK had yet to fix a date for 5G launch. Both indicated that their commercial 5G propositions will be available some time during 2019.
VfUK said it anticipates availability of 5G roaming services in some cities in Germany, Italy, and Spain "over the summer". The implication is that OpCos there will have switched on 5G services in at least some cities by that time.
Neither VfUK nor EE are charging consumers and business customers more for 5G than they do for 4G services. This no doubt reflects their limited initial coverage, and perhaps represents an insurance policy to take the sting out of any criticism if access performance does not live up to expectations in the early days of 5G rollout. Teething problems are almost inevitable for any new technology, and 5G-enabled handsets will revert to 4G in the event of a problem (or lack of coverage).
Nick Read, Chief Executive of Vodafone, nonetheless, alluded to lower cost per bit with 5G than 4G in certain instances, suggesting greater profitability even if tariffs are identical.
"There is a good [5G] cost-play for us in major metro areas where there is large data volume, and therefore I think you're going to see that from all players — work the major cities out — rather than any other type of execution. "

— Read.
Operator
5G rollouts/trials
VfUK and EE beat a UK path towards 5G
Sources: Operators, Vodafonewatch.
EE

Launched 5G on 30 May 2019 in parts of Belfast, Birmingham, Cardiff, Edinburgh, London, and Manchester. 'Phase‑two' cities are Bristol, Coventry, Glasgow, Hull, Leeds, Leicester, Liverpool, Newcastle, Nottingham, and Sheffield.

O2 UK

In November 2018, announced 'massive' MIMO trial, in collaboration with Nokia, in parts of London (King's Cross and Marble Arch). O2 believes antenna configurations of this sort will provide the foundation of 5G. Aiming for 5G launch in 2019.

Three UK

Boasts of "£2bn+" infrastructure investment programme, which includes funds for 5G preparation. Three UK aims for 5G launch some time in 2019.

Vodafone UK

5G launch slated for 3 July 2019 in Birmingham, Bristol, Cardiff, Glasgow, Manchester, Liverpool, and London. Birkenhead, Blackpool, Bournemouth, Guildford, Newbury, Portsmouth, Plymouth, Reading, Southampton, Stoke‑on-Trent, Warrington, and Wolverhampton to follow later in 2019.
Not Huawei's Mate anymore
When VfUK first announced its 3 July 2019 launch date for 5G, the Huawei Mate X was among the first 5G devices lined up for consumers. However, following a US executive order issued by President Donald Trump that resulted in Google suspending business with Huawei Technologies (see separate report), VfUK and EE dropped Huawei handsets from their portfolio of 5G devices.
There was no suggestion, as far as Vodafonewatch could determine, that VfUK was thinking about abandoning GigaCube, a fixed-wireless access router. Supplied by Huawei, the 5G version of the router is still slated for availability summer 2019.
To support 5G plans, VfUK is collaborating with games-streaming platform provider Hatch, a subsidiary of Rovio Entertainment, to bring cloud gaming to its contract customers. The service is already available on the 5G‑ready Xiaomi Mi MIX 3 5G handset, and on pre‑order via the upcoming Samsung Galaxy S10 5G. The ad‑free Hatch Premium service, which offers more than 100 games as well as access to Hatch Kids for children, will be offered free of charge to VfUK contract customers for three months, after which it will be charged at £6.99 (€7.90)-a-month. Customers who redeem the offer via Vodafone's VeryMe Rewards will also be able to connect with other users and join live tournaments. Finland-based video games developer Rovio Entertainment confirmed that availability of the service in other Vodafone European markets will be announced in "due course".