Vodafone UK (VfUK) got an aggressive response from BT Group-owned EE to its "unlimited" 5G plans, launched in July 2019 (Vodafonewatch, #177).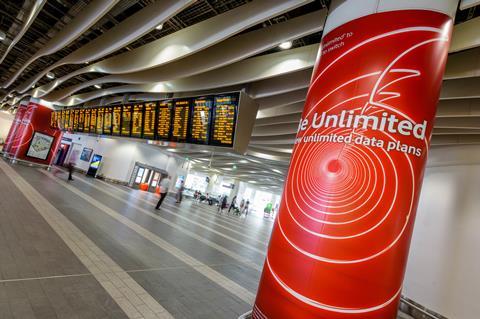 EE rejigged its 4G and 5G data plans and claimed its new services were truly unlimited, given that – unlike VfUK – they do not have any speed restrictions attached. With a 5G smartphone, EE's unlimited tariffs start at £69 (€77) per-month, while a SIM-only 5G option is priced at £44 per-month.
VfUK has a range of unlimited 5G data plans, the cheapest being Unlimited Vodafone Lite, which is priced at £23 per-month on a SIM-only basis, but throttles download speeds at a slothful 2Mbps (a somewhat odd strategy that EE has evidently rejected as inappropriate for marketing of 5G). Vodafone Unlimited Max, a SIM-only tariff set at £30 per-month, gives users unlimited mobile access at speeds as fast as the device and network will allow.
How far competitive pressures will force an OpCo rethink on speed-tiering is unclear. Nick Read, Chief Executive of Vodafone, appears to favour unlimited data combined with tiering "because it preserves a valuable ladder for ARPU [average-revenue-per-user] accretion in the future" (Vodafonewatch, #177).