Bank Governor Njoroge tells Senate ICT Committee that a standalone m‑money business will improve regulation and customer protection in Kenya.
Treasury Cabinet Secretary Yatani adds that M‑PESA transaction charges are too high.
Njoroge and Yatani's submissions are part of probe into alleged monopolistic practices by Safaricom.
Central Bank opens public consultation on creation of Central Bank Digital Currency; M‑PESA MD appears sanguine.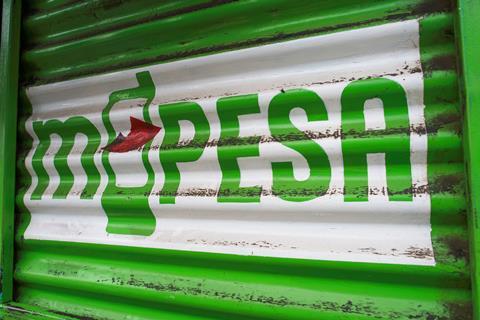 The Central Bank of Kenya (CBK) increased the pressure on Safaricom and other service providers to hive off their mobile money businesses.
CBK Governor Patrick Njoroge, as reported by various local media outlets, said the separation of M‑PESA from Safaricom's fixed and mobile operations will "improve regulation and customer protection". Njoroge was addressing a Senate ICT Committee, which is investigating alleged monopolistic practices by Safaricom.
Meanwhile, Safaricom is weighing up the possibility of turning its M‑PESA money transfer business into a standalone subsidiary. No timetable has been set, however. Michael Joseph, Safaricom Chairman, told Reuters that such a move was in the "early stages of thinking only". Safaricom, according to local media, noted that a reorg of this nature would need regulatory approval.
Treasury Cabinet Secretary Ukur Yatani also gave a presentation to the ICT Committee. He professed to be passing on growing concerns among consumers and small businesses over M-PESA's transaction charges and that the "rents from digital technology are unfairly accruing to Safaricom".
Yatani added that the Treasury "will soon be presenting some proposed amendments to deal with this scenario", which will presumably involve price regulation.
Three nines on dominance
Njoroge and Yatani's presence in front of the ICT Committee coincided with the release of CBK data showing that M‑PESA accounted for 99.9% of m‑money transactions in terms of value during 2021. This is in spite of regulatory efforts, reported by The Standard, to open the M‑PESA platform and interface with money transfer businesses from rivals Airtel Kenya and Telkom Kenya in a bid to improve competition.
Airtel Kenya and Telkom Kenya have also voiced grievances about what they see as an unlevel playing field — something that CBK sympathises with. According to a recent CBK presentation, one way it intends to stimulate competition is to "build on existing collaboration" between the different money payment platforms and move to "full‑scale interoperability". The aim, indicated CBK, is to enable ease of switching between payment systems at a national level and progress towards an ethos of "pay anyone anywhere".
In 2020, Kenya published draft regulations to allow users to withdraw cash from an agent of their choice, irrespective of whether they belong to Safaricom, Airtel, or Telkom.
CBDC TBC
Against a background of growing regulatory pressure on Safaricom's m‑money business, and perhaps in an attempt to mollify critics, M-PESA Managing Director (MD) Sitoyo Lopokoiyit said he wanted to work "hand in hand" with Kenyan regulators.
He was referencing a public consultation, kick-started by CBK, on the creation of a Central Bank Digital Currency (CBDC). Speaking on a Fintech Insider podcast, Lopokoiyit suggested the proposal does not necessarily represent an encroachment on M‑PESA territory, although mulling over CBDC merits does indicate the state's interest in playing a much more significant role in the country's burgeoning e‑money market.
" It's early days for the Central Bank… but we are going through to try to understand it. It's clear that they understand the role mobile money plays and the digital ecosystems that are already in play in Kenya. "

— Lopokoiyit.
Lopokoiyit noted that a CBDC might act as competition for M‑PESA in the e‑money market, but said that "we're already well advanced in that space".
Because of this, he expects the Central Bank will not introduce a new CBDC, but rather look to support ongoing developments. "For us, I'm assuming they'll be looking at what are the efficiencies, what are the areas of interoperability, and so on".
The CBK invited comments on the discussion paper by mid‑May 2022. Lopokoiyit did not confirm whether M‑PESA had already submitted feedback.
From inclusion to health
Lopokoiyit explained that M‑PESA has changed its strategic direction, evidenced by the launch of Vodacom's Alipay‑backed 'super app', VodaPay, in 2021.
When M‑PESA arrived in Kenya 15 years ago, it aimed to combat low financial inclusion. With the introduction of super apps — which draw mobile payments together with digital services — it seeks to pivot to a more holistic services provision. This, Lopokoiyit said, has seen M‑PESA "move from financial inclusion to financial health".
On the future of m‑money more broadly, Lopokoiyit said M‑PESA will lean further into platform provision, rather than simply providing financial services. VodaPay is seen as a precursor for developments in Vodacom's international footprint (including Kenya, via its Safaricom associate). It leverages an open API model to allow third-party fintechs to build tools on top of the platform. M‑PESA's role in the future of digital banking will depend on "opening up our ecosystem", Lopokoiyit said.
Kenya has been an early adopter of m‑money services. In Vodafone Group's Annual Report for the period to 31 March 2021, M‑PESA claimed 90% penetration against Safaricom's mobile customer base.
Lopokoiyit claimed that consumer uptake is good, and enterprise uptake is growing. Small‑ and medium‑size enterprises (SME) and micro‑SMEs are "starting to use" M‑PESA services, and the enterprise business as a whole is "growing even faster than consumer".
M‑PESA and m‑money services adoption, FY20–21
Market
m‑money customers
% of service revenue
M‑PESA penetration on customer base
Source: Vodafone.

Democratic Republic of Congo

3.0 million

10%

26%

Egypt

2.3 million

1%

7%

Ghana

1.6 million

3%

40%

Kenya

28.3 million

33%

90%

Lesotho

0.9 million

10%

69%

Mozambique

4.9 million

19%

73%

Tanzania

7.4 million

37%

62%
M‑PESA vs. MoMo: battling for African superiority
In early‑March 2022, M‑PESA surpassed 30 million active users in Kenya, a country with a population of just over 50 million. It coincided with the platform's 15th birthday. While M‑PESA is dominant in Kenya, competition elsewhere on the continent is fiercer. Vodacom arch‑rival MTN Group leads the m‑money pack through its MoMo proposition.
MoMo launched just two years ago but already has more active users (56.8 million) than M‑PESA (51 million) across Africa. It is available in 16 markets (against M‑PESA's six) and has a larger reseller network, with 974,000 agents compared with M‑PESA's 918,500. MoMo's total transaction value for 2021 was $239.4bn (£182.5bn/€217.5bn) from ten billion transactions. In the same twelve‑month period, M‑PESA notched $192.bn over 15.2 billion individual transactions.

Ken has been writing about developments in the fixed and mobile markets for over twenty years. He has been a contributor to TelcoTitans since 2015.