Strategy Director's addition to Vodafone Ventures board poses the question: what exactly is Vodafone's strategy when it comes to technology VC?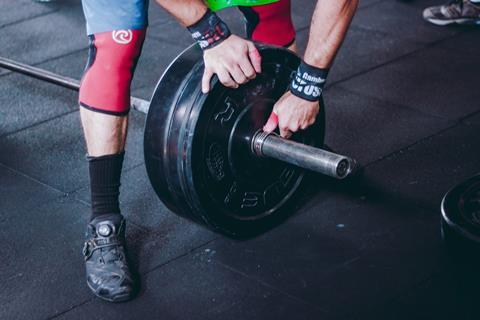 Vodafone Strategy Director and former Goldman Sachs executive Tim Boddy has added Vodafone's corporate venturing side-line to his remit at the operator.
Boddy has in recent weeks joined the Board of Vodafone Ventures alongside Group Corporate Finance Director Pierre Klotz, according to an update on Companies House.
The move to put VfV under the direction of two former City big-hitters is another signal that the unit — which has been largely dormant in recent years — could merit uprated attention.
It was given dedicated leadership in 2019, with the appointment of Namrata Lal, previously Principal, Digital Transformation & Corporate Strategy, as Head of Vodafone Ventures & Programmes.
Vodafone's recent investment in US-based satellite venture Avellan Space Technology & Science, revealed by Vodafonewatch earlier in 2020 (Vodafonewatch, #182), could also point to an awakening at the unit, perhaps with an updated remit to support Vodafone's new Tech Comms Company strategy.
Klotz is a former Executive Director of UBS Investment Bank, while Boddy was Goldman Sachs' long-time Head of European Telecoms Investment Research before leaving to join Vodafone as Investor Relations Director in 2016 (Vodafonewatch, #144 and #183).
Both UBS and Goldman Sachs have long been M&A advisors at Vodafone, and the Group's ongoing and recently-refreshed digital transformation programme was part-inspired by the latter's claim that European telcos could have as much as €60bn of costs to extract from their systems and workforces (Vodafonewatch, #168).
Goldman Sachs was also Vodafone's original partner when it debuted VfV back in 2000, while trumpeting dotcom boom-era ambitions of growing the unit into a sizeable "Global Investment Fund".
Pendulum could be swinging back again for near-silent VfV
While it has had some major wins, through exits, VfV has never really lived up to its original billing, with activity ebbing and flowing and leadership being batted back and forth between different fiefdoms within Vodafone, including Group Finance, Group Technology, and the former Group Commercial division (now Group Commercial, Strategy & Operations).
A lull in investments over the past few years has contrasted with aggressive venturing forays by peers such as Deutsche Telekom, SoftBank Corp., and Telefónica, and has also appeared to see other departments stepping into the space left by VfV, including Vodafone Procurement Company with its Tomorrow Street innovation joint venture in Luxembourg.
Tomorrow Street's strategy of scaling up businesses within Vodafone's partner and supplier ecosystem is more nuanced than VfV's traditional, straight-forward corporate venturing pitch.
VfV's activity in recent years has really been confined to selling off numerous interests acquired during its past rush of investments, in the early 2010s. These have included stakes in Device Insight, Perfecto Mobile, Pontis, and Vasona Networks, among others (Vodafonewatch, #160 and passim).
At 31 March 2019, VfV held investments in just ten businesses (with Avellan since coming in, and Affirmed Networks out, via its purchase by Microsoft earlier in 2020 — Vodafonewatch, #185). As recently as 2015, VfV had more than 20 interests in its portfolio.
Vodafone Ventures interests, January 2020 (public domain)
Source: Vodafone.

Avellan Space Technology & Science

Flybits

Caringo

Headwater Partners

Cellera

Skorpios Technologies

Disternet Technology

Total Optimised Technology Power Control

Finsphere

VisionOSS