Milanese AR remote surgery technology provider selected for €1m funding and 5G testing.
CEO Piatti says Vodafone investment will help it "tackle the Italian market".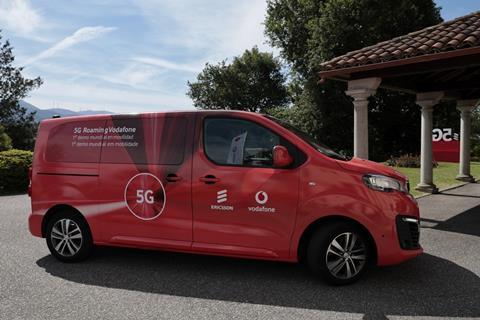 Vodafone Italy (VfIt) and co-host Politecnico di Milano released the results of their second Action for 5G startup call. Artiness, the latest winner and recipient of around €1m VfIt funding, was founded by the bioengineering department at Politecnico and uses augmented reality (AR) to deliver 3D models of patients for medical purposes.
Filippo Piatti, Artiness Chief Executive (CEO), told Vodafonewatch that the Action for 5G initiative enabled access to VfIt's 5G network for testing of a prototype remote surgical assistance solution. "In the next 18 months we will build a product on this technology to tackle the Italian market", he added. Artiness aims to provide remote surgical assistance to emerging countries from a distance, "where the need for supporting solutions to improve their healthcare systems is huge".
Selecting Artiness as a winner aligns nicely with VfIt's recent highlighting of healthcare as a key use-case sector for 5G rollout. In an October 2019 Experience Day, VfIt talked up its collaboration with the Instituto Italiano di Tecnologia and the San Raffaele Hospital, focused on remote surgery over 5G (Vodafonewatch, #181).
Four years of 5G action
Started in 2018, as a collaboration between VfIt, Politecnico di Milano, and its innovation centre PoliHub, Action for 5G is funded by a €10m, four-year VfIt investment. Since its inception, it has funded 13 projects with more than 1,200 applicants (Vodafonewatch, #162 and #169).
While shortlisted projects are given funds to support development during the pre-selection phase, there have been three winners, each receiving around €1m. Beyond Artiness, these are:
weAR, which provides mixed reality imaging for enterprise maintenance and overhaul tasks. Marketed as a "new generation of user-generated instruction manuals", it uses AR to view inside components for easy repair. Since its 2018 Action for 5G win, Vodafone entities have remained interested in the technology. Partner Market and former OpCo Vodafone Qatar flagged weAR as part of its 5G GigaNet Society initiative, focused on 5G use-cases. Chief Executive Emanuel Borasio said that though weAR had a relationship with Vodafone at Group-level, it was "looking for potential partnerships in Qatar".
Math&Sport, also a 2018 winner, remains part of Action for 5G co-host PoliHub's network. It utilises big data to analyse gameplay in real-time and post-match, identifying movements and strategies that offer a competitive advantage. Alongside weAR, it was flagged in a group of 20 5G-ready startups supported by Vodafone at London's Unbound Live innovation festival in 2019. It utilises a partnership with VfIt to support artificial intelligence-powered, 5G-enabled Virtual Coach and Augmented Reality platforms, testing of which had been underway at Vodafone 5G labs since 2019. It earned a partnership with Lega Serie A for the technology.
VfIt has already closed applications for its third round of Action for 5G funding, of which the winner(s) are due to be selected in December 2020 after several months of shortlisting, testing, and initial funding. The latest round calls on startups, small- and medium-size businesses, and social enterprises to propose projects and solutions in one of three broad "5G Factors": millisecond latency; millions of connected devices; and ultra-mobile broadband. A total of €2.5m in funds, technical and strategic advice, and access to the Vodafone 5G Open Lab testing facility are up for grabs.