Vodafone signals plan to integrate SpaceMobile service with Vodacom, Safaricom, and Vodafone offerings initially in DRC, Ghana, Kenya, Mozambique, and Tanzania.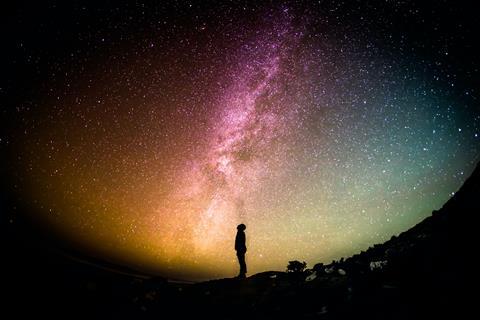 Altiostar, which recently emerged as an open radio access network (RAN) supplier for VodafoneZiggo in the Netherlands (Vodafonewatch, #190), could be set to play a role in the Vodafone-backed satellite venture AST SpaceMobile.
Tareq Amin, Chief Technology Officer of Japan-based operator Rakuten Mobile, indicated in a LinkedIn post that for Japan, Altiostar "will provide the vRAN SW [virtual RAN software] workload for AST".
Altiostar, AST & Science — the company behind AST SpaceMobile — and Abel Avellan, Chairman and Chief Executive of AST & Science, did not respond to a request for comment prior to publication.
As things stand, AST & Science has named NEC Platforms, a subsidiary of Japan-based NEC Corporation, as a vendor partner for SpaceMobile with a focus on manufacturing space modules for the US-based venture's low-earth-orbit (LEO) satellites.
Altiostar and NEC are partners of Vodafone as well as Rakuten Mobile, whose parent company Rakuten is another key backer of the SpaceMobile venture.
Indeed, NEC has emerged as an open RAN integration frontrunner for Vodafone, which is also working with Mavenir Systems and Parallel Wireless in the open RAN field and is a leading advocate of the OpenRAN Project Group within the Telecom Infra Project.
Avellan also tweeted in early-January 2021 that BlueWalker 3, a prototype satellite for the SpaceMobile constellation, is on track to be launched in 2021. The satellite is being built by AST SpaceMobile at their facility in Midland, TX.
Space age
As well as being one of AST SpaceMobile's key commercial partners, Vodafone has a stake in AST & Science, as revealed by Vodafonewatch earlier in 2020 (Vodafonewatch, #182 and #184).
In mid-December 2020, AST SpaceMobile and the Group confirmed plans to launch the first phase of the space-based mobile communications service in 2023. The aim is to connect standard mobile phones at 4G and 5G speeds using AST SpaceMobile's satellite network.
The Democratic Republic of Congo, Ghana, Kenya, Mozambique, and Tanzania have been named as among the first countries to receive the service. AST SpaceMobile said it will also apply for regulatory approval to launch the service in India.
The first tranche of the launch plan will involve the use of 20 satellites "that can be accessed by 1.6 billion people". Vodafone indicated that it "will integrate the technology into the services provided by its Vodacom, Safaricom and Vodafone brands".
Going public
AST & Science is aiming to become a public company under AST SpaceMobile through a business combination with New Providence Acquisition Corp., with an estimated enterprise value of $1.4bn (£1bn/€1.14bn) and equity of $1.8bn. It will be listed on NASDAQ under the ticker symbol 'ASTS'. The transaction is expected to close in the first quarter of 2021.
Through this transaction, the provider is on track to raise up to $462m in "necessary funding to take the venture to this next stage, which will cover the 49 largest countries in the equatorial regions".
The funding will be made up of $232m in cash from New Providence Acquisition and a $230m private placement investment at $10 per share, including investments from American Tower, Rakuten, and Vodafone, as well as "new financial investors including UBS O'Connor and a broad base of financial institutions".
It was also noted that existing shareholders American Tower, Cisneros, Rakuten, and Vodafone will increase their equity holding through participation in the private placement investment.

Anne Morris is a freelance journalist, editor and translator. She has been working as a reporter and news analyst for TelcoTitans since 2016.