Set to commence after two-year delay.
Telco giants Vi, Bharti Airtel, and Reliance Jio will fight for spectrum on 26 July 2022.
Reserve prices reduced following failure to sell more than half of spectrum allocation at previous auctions.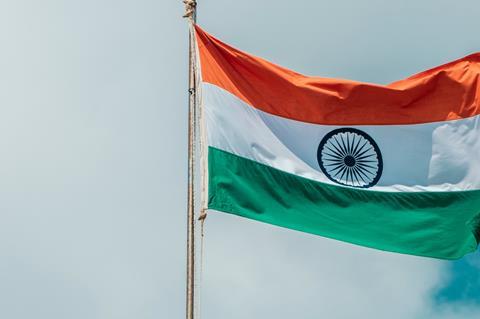 India's long-awaited 5G spectrum auction was finally given the green light after more than two years of delays.
Leading telco rivals Vi, Bharti Airtel, and Reliance Jio will be left to fight for some 72GHz of spectrum when the auction commences on 26 July 2022.
Applications for the spectrum — valid for 20 years — must be submitted by 8 July. Winning bidders will be given the option to surrender their allocation after ten years with "no future liabilities with respect to balance instalments".
The auction was first delayed by the coronavirus pandemic in 2020, and then by disagreements between operators and regulatory bodies.
It will be held for spectrum in various low- (600MHz, 700MHz, 800MHz, 900MHz, 1800MHz, 2100MHz, 2300MHz), mid- (3300MHz), and high- (26GHz) frequency bands.
The government has also left the door ajar for big tech companies to gain direct allocation in the future.
The Notice Inviting Offer stated that, for the time being, tech firms can take 5G spectrum from their captive non-public network, leasing from telcos.
However, it added that the government will "undertake demand studies and thereafter seek TRAI recommendations for direct assignment of spectrum to such enterprises".
Bharti Airtel Chairman Sunil Mittal recently called on the government to keep 5G spectrum pricing "affordable". Bloomberg reported Mittal as saying, "let's use that money into more rollouts, faster radio networks, covering more cities in the shortest possible timeframe, rather than getting burdened by the spectrum costs".
His comments came after the Telecom Regulatory Authority of India recommended that the base price across frequency bands be cut by 39%, along with a 36% reduction for 5G-friendly mid-range (3.3GHz–3.67GHz) spectrum, compared with the prices it proposed in 2018. The call to cut reserve prices came after more than 60% of the spectrum put on the block at the auctions in 2016 and 2021 remained unsold. (Vodafonewatch, #206).
It appears the Cabinet has approved the auctions in line with TRAI's recommendations.
Following the struggles at previous auctions, the government was keen to highlight a simplified and more cost-efficient process, announcing "various progressive options" for "facilitating ease of doing business".
"For the first time ever, there is no mandatory requirement to make upfront payment by the successful bidders. Payments for spectrum can be made in 20 equal annual instalments to be paid in advance at the beginning of each year" it added.
Last year's Telecom Sector Reforms also remove spectrum usage charges, "providing a significant relief to the service providers in terms of the operating cost of telecom networks", the government noted.