Government aims to boost 5G with auction in early‑2021.
Roadmap for 28GHz airwaves still uncertain.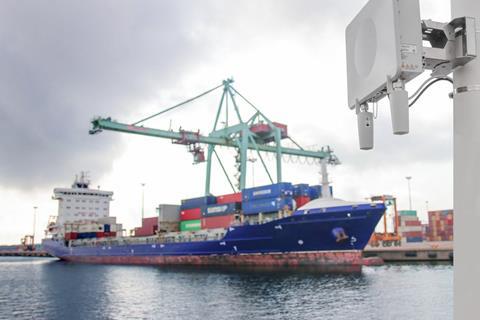 The Australian government set the wheels in motion for an auction of 26GHz (25.1GHz–27.5GHz) airwaves, so allowing Vodafone Hutchison Australia (VHA) and rivals to expand 5G spectrum portfolios into millimetre wave (mmWave) territory.
Paul Fletcher, Minister for Communications, Cyber Safety & the Arts, issued a "spectrum re‑allocation declaration" for the band, following advice from the Australian Communications and Media Authority (ACMA), which recently consulted industry on the move. The declaration gives ACMA a green light to re‑allocate spectrum for wireless broadband and 5G across 29 cities and "regional centres".
The aim is to auction off 26GHz licence concessions in early‑2021 — a timeframe that should give VHA ample space to gain clarity over its prospective merger with TPG Telecom, and how that plays into network and spectrum planning. VHA and TPG currently remain locked in a legal battle to secure approval for their merger — but this is expected to conclude in early‑2020 (Vodafonewatch, #179 and #180). If they do not gain the go‑ahead to combine, they may still take a collaborative approach to the auction via their distinct Mobile JV Pty Ltd bidding vehicle.
There had been fears that 5G services run over 26GHz might cause interference with uplinks on the Sky Muster satellite network operated by NBN Co. — the same entity that operates the government-backed National Broadband Network (Vodafonewatch, passim). However, these were apparently assuaged. The Department of Communications and Arts commissioned an independent report from UK‑based Plum Consulting, which concluded that the "risk of interference is insignificant and that the mitigating licence conditions proposed by ACMA are appropriate, although these might impose modest constraints on some deployments".
Terms of engagement yet to emerge
It is not yet clear what, if any, spectrum allocation limits will be placed on bidders in the upcoming auction. Fletcher has written to the Australian Competition & Consumer Commission seeking advice on how best to proceed here. Market leaders Optus and Telstra were previously blocked from participating in Australia's auction of 3.6GHz airwaves, as the government deemed them to have exceeded a spectrum cap covering airwaves at 3.4GHz–3.6GHz (Vodafonewatch, #167).
ACMA published planning options for the nearby 28GHz (27.5GHz–29.5GHz) frequency band in April 2019, followed by a consultation period (which closed on 17 May 2019). Vodafonewatch is not aware of further developments on how and when the government intends to parcel out this chunk of mmWave spectrum.
VHA sets freer-spending precedent at 3.6GHz
VHA has rarely dug deep for spectrum, but the recent Mobile JV with TPG — combined with interest in securing 5G‑friendly frequencies — has seen an evident change in strategy.
The Mobile JV bidding vehicle gained a swathe of regional licences in the late‑2018 3.6GHz rights auction (Vodafonewatch, #171), including access to 60MHz of 3.6GHz capacity in the cities of Adelaide, Brisbane, Canberra, Melbourne, Perth, and Sydney.
Still, VHA remains well behind Optus and Telstra in terms of spectrum resource, which comprises:
700MHz: 2×5MHz across Australia.
850MHz: 2×10MHz in some cities (Adelaide, Brisbane, Melbourne, Perth, and Sydney) and 2×5MHz elsewhere.
900MHz: 2×8MHz across Australia.
1800MHz: 2×30MHz in Melbourne and Sydney; 2×25MHz in Adelaide, Brisbane, Canberra, and Perth; and either 2×5MHz or 2×10MHz elsewhere.
2.1GHz: 2×30MHz in Melbourne and Sydney; 2×20MHz in Adelaide, Brisbane, and Perth; and either 2×5MHz or 2×10MHz elsewhere.
TPG itself has concessions at 700MHz, 1800MHz, and 2.5GHz.