O2 aiming to halve product development times and shave a third off IT costs with a radical simplification of its IT architecture.
Tech Mahindra and Wipro sharing responsibility as mass market and business systems separated.
Salesforce also flagged as an example of the opportunity to adapt off‑the‑shelf solutions to operations.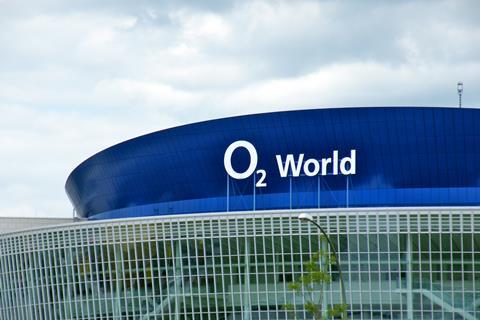 Telefónica Deutschland (O2 Germany) selected IT support systems giants Tech Mahindra and Wipro to underpin a major overhaul of the operating business's IT architecture. The transformation programme, led by Chief Technology and Information Officer Mallik Rao, is intended to have a major impact on the cost of service delivery within the next three years, and deliver a substantial reduction in costs by 2025.
According to O2, the motivation for the IT transformation project is a belief that in the developing telecoms and technology sector being fastest to market with innovative new products and services will become the most important competitive differentiator for any operator. With the overhaul, the OB aims to halve the time taken to introduce new applications by 2023.
The transformation project promises a leaner cloud‑orientated architecture with lower operational costs and, according to Rao, will see O2 "bringing innovations to the market even faster, increasing the reliability of our systems and significantly improving customer satisfaction". The CTIO predicted a 30% reduction in costs between 2021 and 2025.
Slimming down after bulking up over 25 years
O2 has acknowledged the ramshackle complexity of its current IT set‑up, created as a result of 25 years of organic and inorganic growth and change within the operating business. There are said to be more than 100 IT applications that are "partly redundant", but which require ongoing maintenance and manual programming. Legacy applications are said to account for two‑thirds of IT investment and costs.
The appointment of Wipro and Tech Mahindra will see the reduction of O2 IT partners from ten, down to a core of two. The number of IT platforms will also fall from six to two, with one dedicated to enterprise customers, and one to consumer. Tech‑Mahindra will be accountable for the latter, and Wipro the former.
Standardisation will be a guiding principle for new systems, with less reliance on internally‑developed programmes. The use of solutions from partners such as Salesforce was highlighted as a means of achieving this goal.
Mass market Tech Mahindra
The mass market platform overseen by Tech Mahindra will serve all consumer customers on the OB's network, whether on O2, or via a partner brand. It will also encompass systems associated with the expanding portfolio of fixed‑line offerings that O2 is developing across partners' copper, fibre and cable networks, and new converged products (see separate). Bundling is hoped to generate greater loyalty and customer value, and is an area where O2 considers that the benefits of greater responsiveness and faster product development will pay dividends.
Tech‑Mahindra reportedly secured the O2 contract in August 2020, and is now moving forward with work on replacing network and service operations, and developing use cases for 5G, artificial intelligence, and machine learning technologies. It is expected to move quickly to introduce "out of the box" process libraries and offerings covering business support systems, customer experience and data analytics, while migrating existing stacks to a cloud‑native environment.
Wipro gets down to business
The enterprise side of the new IT infrastructure will also help deliver new industrial solutions, with an emphasis on emerging technologies linked to the availability of 5G. As well as cloud‑based services and SD‑WAN for corporations, O2 highlighted the opportunities to develop 5G campus networks, and network‑slicing applications across a range of sectors. The cloud will be prevalent in the new architecture, and 80% of applications are expected to be run through the cloud by the end of the overhaul.
Wipro indicated that it has a five year "high value" contract linked to the business and industrial systems transformation, which it said was a "first‑of‑its‑kind" deal for the company.
The advent of 5G services and IoT connectivity solutions were called out as a prime opportunity by Wipro in its deal announcement. The vendor also highlighted that it will work with the wider BSS ecosystem as it delivers what it described as a "radical IT transformation". Wipro further stressed the collaborative nature of the project, and held it up as an example of its strategy for developing a long‑term presence in the European market.