UK Country Manager highlights shift in focus for Wayra: scale-ups that can better take advantage of Telefónica opportunities.
UK strategy outlined: B2C a priority; 5G development encouraged.
5G to be deployed across all European Wayra hubs.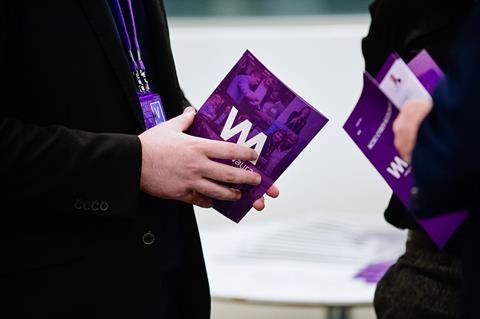 Historically, Wayra has focused on early-stage startups, operating from hubs across Telefónica's core markets: Brazil; Germany; Spain; and the UK — as well as its Hispanoamérica territories (Argentina; Colombia; Chile; Mexico; Peru; and Venezuela).
However, Moraes indicated that "more mature" startups are now being targeted by Wayra UK — indicating it is looking to reduce seed investments and place heightened focus on business development opportunities, while leaving larger ticket investments to Telefónica Innovation Ventures, the Group's holding company for its more substantial interests.
It comes as a response to past Wayra UK investments. Moraes estimated that roughly 60%-70% of Wayra UK's startup activity has been around business-to-business (B2B) products and services, rather than business-to-consumer (B2C). For comparison, he added that the ratio is closer to 50:50 B2B and B2C in other markets.
In response, Wayra UK is focusing on enabling partnerships between startups and corporates. This, in turn, has an impact on the type of startups Wayra UK shows an interest in. "They have to have a mature product", Moraes said, "because that is what the corporate is interested in".
"We learned along the way that those [more mature] startups are better prepared to take advantage of the business opportunities that we generate."

Moraes.
He claimed that since its entry into the UK in 2012, Wayra has partnered with more than 200 startups. Now, operating largely from its hub in Soho, London, it has five core objectives:
innovation scouting;
venture capitalism and investments;
business development and generation;
corporate contracts;
four "vertical programmes" — focused startup acceleration initiatives targeting specific verticals and use-cases (see table below).
5G in the limelight
Moraes sought to present Wayra UK as a leader in Telefónica's 5G innovation and development. The UK unit was the first to boast 5G connectivity to support the 5G-enabled services innovation from portfolio startups, for example. "All European hubs" are set to follow this trend in due course, he added.
It is out of the London hub that recent success story Sensing Feeling is operating. The startup was trumpeted by Moraes as the first to use the O2 UK 5G network at the Wayra offices. The artificial intelligence specialist has developed a product that can identify people's emotions via a video feed, gathering data to power decision-making. It is currently deployed at an unnamed university in Europe, where it is measuring students' satisfaction as they leave lecture theatres, but use-cases also include retail (where stores could determine the effectiveness of their layout or signage) and events (where theatres could measure audience engagement).
Sensing Feeling's product, though flagged by Moraes as a success story coming out of Wayra's innovation scouting, has been criticised for its 'Big Brother', surveillance-state connotations according to the Standard. Jag Minhas, founder and Chief Executive (CEO), told the paperthat the technology can identify how people are feeling "just by observing their behaviour". To abate privacy concerns, he added that he is aware of the need to uphold privacy and ethics, and to ensure safeguards are in place and that no personal data is stored.
Ori Industries was also namechecked: a 5G edge-computing capability developer based in the UK. Mahdi Yahya, Ori's CEO, recently told Light Reading that the partnership with Telefónica was the "deepest" and "most advanced" of all its operator relationships. Ori has changed its strategy to better suit the needs of telcos, meaning ditching an aggregation approach in favour of something more scalable, according to Yahya (Telefónicawatch, #141). Ori is also engaged with BT via the Telecom Infra Project (TIP) Ecosystem Accelerator Centre (TEAC UK) the operator hosts. Though an update has not been given on progress made in the partnership, BT selected Ori as one of two winning startups at TEAC UK's Wave 3 in early-2020, giving it access to expertise and support from BT and the wider TIP community (BTwatch, #309).
Wayra is also focused on 5G in Birmingham via the 5PRING programme, where startups are partnered with regional enterprises to develop and deliver 5G technologies across a variety of use-cases — healthcare, manufacturing, and mobility among those underlined.
Programme

Focus

Partners

Portfolio

Wayra UK vertical programmes, October 2020
Sources: TelcoTitans; Wayra UK; and WM5G.

5PRING

5G commercial application accelerator, with a focus on the West Midlands (Telefónicawatch, #142). Programmes take place over three months.

Deloitte
Digital Catapult
O2 UK
WM5G

–

Cyber Accelerator

Programme seeking startups with a cybersecurity focus for smart-city applications, including data insights; robotics; and situational awareness.

Department for Digital, Culture, Media, and Sport
National Cyber Security Council

Barac
Cloud Knox
Configured Things
Counter Craft
Cyber Owel
Cyber Smart
Cybershield
Elliptic
Exact Trak
Fraud.net
FutureScaper
Haandle
iHackLabs
Intruder
Ioetec
Isaak
Keybox
Lujam
Pixel Pin
Razor Secure
Secure Code Warrior
Secure Schools
Spherical Defence
The CyberFish Company
Trust Elevate
Trust Stamp
Verimuchme
Warden

Health Hub

Health-tech accelerator, run in partnership with the National Health Service, with a particular focus on innovations that counter COVID-19 challenges.

Baobab Circle
Elyse.28
Exseed
Hospify
OurPath
QuitGenius
TestCard
Virtue Health

Intelligent Mobility

Initiative focused on attracting high-growth startups with services targeting the UK transport supply chain.

Amey
Connected Places Catapult
Hyundai

Albora
Alchera Technologies
Appyway
Briteyellow
CitySwifter
DelphiSonic
Drivernet
GoMetro
Grid
iomob
Liftshare
Minicabit
OpenCapacity
Parknav
Podaris
Predina
Protean
Safr
Spark
Streetdrone
Synaptiv
Tomorrow's Journey
Travel ai
Unmanned Life
Valerann
Xtelligent
Zeelo

Joseph Purnell is a Staff Reporter for TelcoTitans, contributing telecoms news analysis since 2019 as part of the TelcoTitans Editorial team.