Network automation startup Kenmei broadening horizons, with ambitions outside domestic market.
Startup's AI specialism of potential interest to Telefónica.
Rival MÁSMÓVIL joins in on funding round.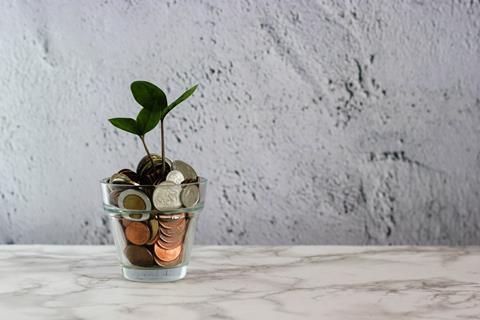 Telefónica's startup accelerator Wayra made a "strategic" investment in network automation solutions provider Kenmei Technologies, as part of a Series-A funding round that raised €1.5m (£1.27m) for the Spanish player.
The round was led by existing Kenmei shareholder Global Omnium (via its corporate venturing arm GoHub Ventures), as well as seeing participation from MÁSMÓVIL innovation hub MÁSventures. MÁSMÓVIL — Spain's fourth-largest operator and an existing user of Kenmei's technology — said it will now seek participation on the startup's Board of Directors.
Although specific funding contributions were not disclosed, Wayra is focused on smaller contributions to emerging startups of up-to-€250,000 (Telefónicawatch, #149 and passim), although this is not always in the form of an equity investment.
Hand in hand
Kenmei — which has now raised a total of €2.75m — will use the fresh influx of capital to "strengthen" international sales capabilities and fund expansion beyond the Spanish market, the announcement said.
The funding is also expected to "speed up" the development of Kenmei's flagship Autonomous Decisions and Learning (ADELE) platform. Powered by artificial intelligence (AI), ADELE is said to automate and improve how national operators run multi-vendor networks, providing troubleshooting and quality assurance for 3G, 4G, and 5G.
The Valencia-based startup was co-founded in 2018 by Vincent Soler (now: Chief Executive), Javier López (Chief Technology Officer), and Javier Grau (Chief Operating Officer), and today holds a relatively small employee base of about 50 staff. Its long-term goal is to become a "leading" provider of AI-based network automation solutions for telcos around the globe.
Automatic, self-healing networks have long been viewed as a means of creating internal efficiencies for telcos, and Telefónica has already made steps to integrate automated capabilities within its network infrastructure as part of its cross-border Fusión digital transformation programme (Telefónicawatch, #151 and passim). The Group is keen to leverage AI in communications infrastructure, reflected in among other things its participation in the relatively new ETSI Securing Artificial Intelligence Industry Specification Group, which aims to define define standards across three areas: "using AI to enhance security"; "mitigating against attacks that leverage AI"; and "securing AI itself from attack" (Telefónicawatch, #151).

Sam Patterson is a Staff Reporter for TelcoTitans, contributing telecoms news analysis since September 2020 as part of the TelcoTitans Editorial team.