Teladoc Health partners with a second Telefónica core market to launch Vivo's telemedicine and wellness platform.
E-health proposition marks another step into a "digital ecosystem" for Vivo.
Brazilian JV on the cards, if results go the right way.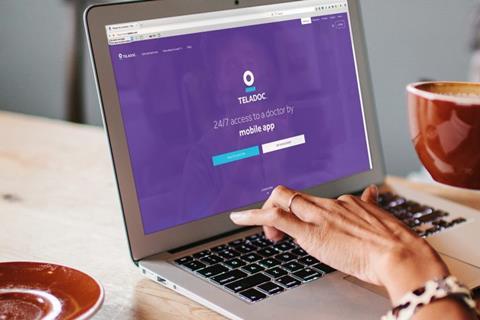 Telefónica|Vivo partnered Teladoc Health to launch Vida V, a telemedicine platform billed as another step towards a "health and wellness hub" at Vivo. The platform may underpin a future joint venture (JV), according to Vivo Chief Executive Christian Gebara.
Vida V will provide artificial intelligence-powered pre-screening, remote consultation, and discounts in select pharmacies in the country. Further features and new services will be added over the coming months, according to the partners. A launch date has not been formalised, but Teladoc hinted at June 2021 while Vivo said it would be live in the second half of 2021.
Alongside the future feature additions, "new partnerships" will be added within the year, bringing more services to the platform. Vida V itself, though, will remain "powered by" Teladoc.
During Vivo's Q1 FY21 results call, Gebara described the binding agreement with Teladoc as Vivo "positioning" itself in the e-health market, adding that the pair are pondering a potential JV, although it remains "too early" to provide any details. A decision, he said, would depend on the performance of the platform.
According to Teladoc, the Vivo deal is "similar" to the one signed in October 2020 with Telefónica España (Telefónicawatch, #148). The Spanish proposition, Movistar Salud, is also billed as a telemedicine and wellness package, and is also being marketed to consumers and small- and medium-size enterprises without private healthcare plans. Neither product requires customers to be existing Movistar or Vivo subscribers.
Teladoc Health, a subsidiary of Teladoc, was founded in 2002. As with many e-health solution providers, it saw significant growth in the beginning of the coronavirus outbreak, and the sector is expected to continue grow strongly. Teladoc reported revenue in its quarter to 31 March 2021 (Q1 FY21) of $454m (€372m), a 151% year-on-year uptick. In August 2020, it completed an $18.5bn acquisition of digital health peer Livongo.
Vivo's triple-threat service ecosystem
Vivo's Q1 FY21 results also showed Vida V as part of an expanding products and services portfolio, under which partnerships are being signed and sought with "top players". The model aims to establish Vivo as a digital services hub and aid the transition from communications services provider to "digital telco".
Vivo's so-called "digital business ecosystem" is split by Vivo into three distinct streams: financial services; health; and marketplace.
On the health front, Vida V currently stands alone at Vivo, representative perhaps of the e-health market's slip down the Group's priority list in recent years, which saw the disposal of Brazilian digital health business AxisMed in 2020 (Telefónicawatch, #148). However, the Teladoc alliance suggests renewed interest.
Vivo's financial services product portfolio is underlined as one of the operator's priorities, a position emphasised by the April 2021 launch of Vivo Pay, the latest addition to the digital ecosystem (see separate). Vivo Money, a personal credit service, and Vivo Itaucard, a credit card launched with Itaú Bank in Q1, complete the line-up.
In the third stream, dubbed 'marketplace', are two equity stake partnerships: the loyalty programme and engagement platform collaboration with developer Dotz; and home service and tech support provider CDF, through which the Vivo Guru services are marketed. Both partnerships saw "expansions" in Q1 (Telefónicawatch, #152), and new deals were negotiated that offer Vivo the option to acquire minority interests in each partner.

Joseph Purnell is a Staff Reporter for TelcoTitans, contributing telecoms news analysis since 2019 as part of the TelcoTitans Editorial team.