Brazilian operator says cogs starting to move in convoluted 2019 network-sharing tie-up with rival TIM.
Switch to a single shared grid set to move beyond pilot phase, enabling operators to begin re-farming 2G frequencies.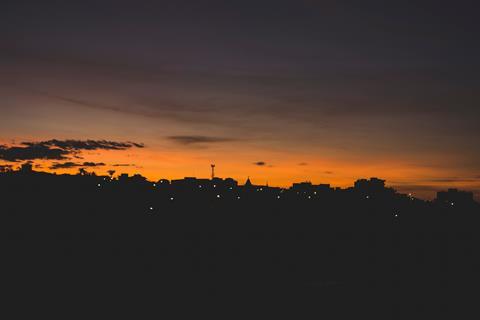 Telefónica|Vivo is "mapping out" the next stage of its wide-reaching radio access network-sharing relationship with rival TIM Brasil after the completion of a frequency-pooling trial, according to Chief Executive Christian Gebara.
Speaking during Vivo's annual results presentation today, he said the tie‑up — first announced back in late‑2019 (Telefónicawatch, #136 and #140) — is now up and running, with the duo sharing sites in more than 700 locations.
This first sub‑programme has focused on enabling TIM and Vivo to extend 4G signals to areas where only one of the duo previously had coverage, and paves the way for deeper amalgamation and optimisation of their legacy assets.
Gebara said the 4G RAN-sharing arrangement had seen Vivo expand its 4G network to more than 360 cities. The project was "going well, and we may see more cities in the future", he added.
A second phase, which sees TIM and Vivo move to a single grid in smaller cities (defined as those with fewer than 30,000 residents), is now live in 50 cities, following a pilot in early-2021, according to Gebara.
This is a more complicated element of the project, involving the sharing of frequencies as well as passive network infrastructure, he noted.
"We are now mapping out the next steps. The potential that we see here is to implement [sharing] in 1,600 cities, and we may do 25% of it this year. But again, we want to ensure the quality and experience [for] our customers and TIM's customers… when we do this rollout", he added.
Gebara said the third component of the tie‑up — enabling 2G shutdown and re‑farming of frequencies to newer generations — is expected to start before the end of 2022, but may take a "few years" to complete.
This layer had been a "little bit delayed" by the need for IT systems development by both TIM and Vivo to support the project, he said.
Oi, yes
Gebara stressed the potential for cost savings was "very high" from the link‑up with TIM, including avoidance of capital expenditure on coverage expansion.
The move comes with Vivo set to gain another boost to its network resource with the joint capture of assets from near-defunct Brazilian operator Oi, alongside Claro and TIM.
Vivo's part in the acquisition — which has also now received regulatory approval, but not yet been completed (Telefónicawatch, #161 and passim) — will see it pick up 43MHz of extra spectrum and 2,700 sites, as well as a client add-on of approximately 10.5 million users.
Nonetheless, Brazilian competition regulator CADE has put a series of remedial obligations on the pending buyout to limit the market impact — including the enforced sale of many of the acquired base stations and opening up of spectrum to other players.
Gebara said the deal was expected to close in "the next months", without offering a firmer timeframe. Thereafter, integration of the Oi assets should be possible "very rapidly", and Vivo "could unlock part of the synergies already in 2022", he added.