Vivo held accountable for practices by subcontractors linked to 2014 cell site construction.
Minor fine attached to ruling, but reputational cost may be greater.
Operator says it will appeal against the judgement.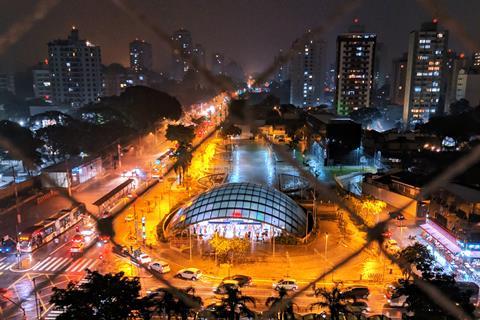 A panel of labour judges in Espirito Santo state found Telefónica|Vivo and three firms in its supply chain to have used slave labour by, in relation to the building of a cell tower in 2014.
Prosecutors said the operator employed infrastructure company BR Towers, now part of American Tower, to identify and manage a site in Espirito Santo on which to build a cell tower. BR Towers in turn contracted Bimetal Industria Metalurgica to plan the site, and Bimetal subcontracted Norte Amazonia Construçoes to build it.
According to reports, eleven workers were brought to work on the deployment from Maranhao, which is one of Brazil's poorest states. The court found that the workers worked long hours for a month with insufficient rest, no bathroom or sleeping facilities, and received no payment during that time. After the job was completed, the employer reportedly retained the workers' documentation, leaving them stranded.
Prosecutors and campaigners said the decision supports the principle that companies should be held responsible for labour abuses within their supply chain, even when not directly involved in perpetrating them.
"This was a joint conviction of all the members of the supply chain. [Labour laws] cannot be forgotten by any firm in a supply chain. The omission by one company impacts all the others."

– Valerio Heringer, Senior Prosecutor for Espirito Santo.
In Brazil, slavery is defined as forced labor, but also encompasses debt bondage, degrading work conditions, long hours that pose a health risk, or work that violates human dignity.
In a statement, Telefónica|Vivo said the company "does not condone any illegal work practices", but plans to appeal the decision. American Tower noted the incident predated its acquisition of BR Towers, and would not comment further on litigation.
A modest fine, but ruling not a good look for the telco
Telefónica|Vivo and its contractors will be fined BRL 200,000 (€44,397) in total.
There is also the possibility, however, that the operator could be added to a 'blacklist' of companies found guilty of using slave labour, which is due to be published in Brazil for the first time later this year.
The ruling will prove an embarrassment for Telefónica, which has a commitment to "respect and actively promote" human and labour rights as part of its ethics and sustainability policy. Eduardo Navarro, Telefónica's Global Director for Communications, Brand, Public Affairs and Sustainability, is also a former Executive Chairman of the Brazilian business, although not for the period in which the working conditions breach occurred (Telefónicawatch, #131). He is, however, still Chairman of the board of Fundação Telefônica Vivo, the operator's local voluntary social projects entity.
Domestically, the impact of the ruling may prove more limited, with the current President of Brazil, Jair Bolsonaro, criticising the Brazilian definition of slave labour as "terrorising" employers, suggesting reform could be on the cards.