Arbitration over financial balancing of former fixed-line concessions rumbles on.
Anatel calculates a total of BRL 22.6bn is due, with Oi accountable for biggest share.
Regulator plots Plan B.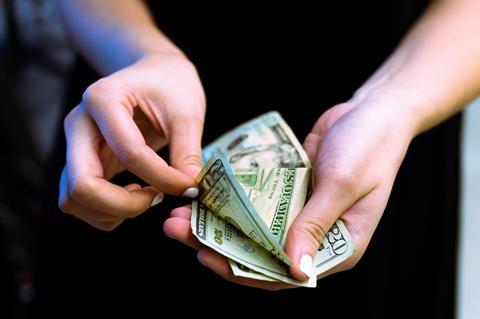 Telefónica|Vivo may have to commit to investments of approximately BRL 7.7bn (£1.2bn/€1.4bn) if it wants to keep providing fixed telephony services in Brazil under a new regime once its current concession expires after 2025.
Brazilian telecoms regulator Agência Nacional de Telecomunicações (Anatel) has calculated that a total balance of BRL 22.6bn will be payable in the form of investment commitments when fixed-line concessions are converted into an authorisation (or private) regime under amendments to the nation's Telecommunications Act. The sum could also change as it has been calculated up to April 2022.
Anatel floated the idea of reform to fixed-line concessions in around 2016 as mobile services became increasingly popular. For Telefónica|Vivo and other incumbents, the move would see regulatory obligations surrounding the fixed-line concessions they hold across the country relaxed, enabling them to compete on level terms with unregulated communication providers (Telefónicawatch, #105).
As noted by law firm Chambers and Partners, once a concession contract ends, any equipment, network infrastructure, buildings, and so on, linked to the concession must be returned (reversible properties). However, the economic and financial rebalancing of the contracts appears to have been a contentious issue, and is the subject of arbitration between Anatel and the incumbent operators.
Although the arbitration proceedings are still ongoing, Anatel decided to publish its methodology for calculating what each concessionaire would owe when moving from a concession to an authorisation regime. Final approval is required from the Federal Audit Court.
The amount calculated for Telefónica|Vivo is the second-highest sum. Oi would owe close to BRL 4bn in relation to the previous Brasil Telecom concession, and BRL 8.23bn for the former Telemar area. Other concessionaires are Algar Telecom, Claro, and Sercomtel.
Anatel also noted that it is not mandatory for the concessionaires to adapt to the new regime after 2025; they could decide to not renew their contracts. The regulator has therefore initiated a Plan B that would enable it to hold a public consultation for a new bidding process that would enable a new provider to take over the service from January 2026.
A Reuters report on 28 June 2022 quoted Anatel President Carlos Baigorri as saying that the watchdog is waiting for the arbitration issue, "and, in parallel, we have to fulfil our role as a regulator", which is to guarantee the continuity of public PSTN services.
Baigorri also highlighted that Anatel would have to find new concessionaires if the current holders do not want to keep providing the service. The challenge is, "how to design a concession that is viable and attractive in a post-2025 world", he added.
According to the Folha news services, the current concessionaires believe that Anatel in fact owes them BRL 36bn. Both Vivo and Oi are reportedly threatening not to migrate to the new contracts if the bill presented by Anatel is not revised. The Convergencia Digital news site reports that operators will have until April 2023 to exercise the option to adapt to the new regime, with the signing of the terms then scheduled for February 2024.
In 2020, Anatel revived efforts to introduce a unique penalty that allows Telefónica|Vivo and others to exchange regulatory fines for network investments over a period of up to four years.