B2B unit to ramp up commercial activity through New Talents scheme.
Hybridised work schedule on offer to applicants.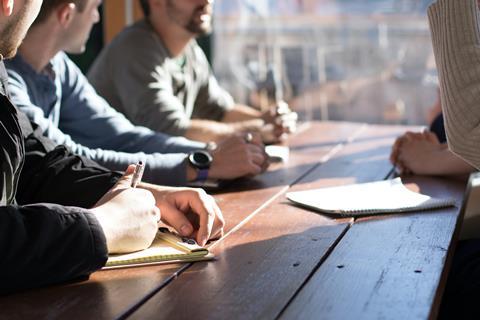 Vivo Empresas, the enterprise arm of Telefónica|Vivo, is undertaking a round of trainee recruitment to strengthen Vivo One, its "100%" digital sales and customer relations function.
The B2B unit has launched the New Talents Vivo One Program, through which it is planning to take on 60 business manager trainees. Applications close at the end of 2021.
Vivo Empresas will carry out applicant selection and onboarding on a "digital" basis. It is seeking to enhance client outreach capacity and improve sales, especially in relation to specialist products such as "advanced telephony" and value-added services, for example.
Chosen candidates will be provided with digital skills training, an educational guide on business "routines", and the ins and outs of "telecom solutions", automation, cloud platforms, and the Internet of Things, Vivo said. Sales training and additional "learning content" will be available too.
A bulked up Vivo One — described as a "100% digital commercial channel" by Marcelo Tanner, B2B Indirect Sales Director at Vivo — is expected to help grow the operator's corporate customer base while improving retention.
"This is an area that is constantly expanding within the company", Tanner added, in a nod towards Vivo's enthusiasm for adapting working environments as digitalisation takes hold (Telefónicawatch, #143, #146, and passim).
New Talents graduates will be located at unspecified site(s) in São Paulo and allowed to work remotely three times a week.
Inclusivity drive aligns
Tanner also reiterated Vivo's commitment to improving workforce diversity — especially in relation to gender equality (Telefónicawatch, #136) — an endeavour for which New Talents could be a means of reinforcing.
Telefónica Group recently updated its policy on diversity and inclusion principles to include an objective of ensuring a third of management roles are occupied by women by 2024.
The Group's Annual Report, for the year to 31 December 2020, showed that 42% of Vivo's 34,432 staff were represented by females. Women serve a shade under 30% of middle management positions, while 32% of executives are female.

Sam Patterson is a Staff Reporter for TelcoTitans, contributing telecoms news analysis since September 2020 as part of the TelcoTitans Editorial team.