Liberty Global confident of JV clearance, and anticipates Telefónica talks on ambitious and aggressive fixed-line rollout.
Liberty's Sky relationship appears key, with prospects for collaboration heightened by a friendly face at the helm.
Meanwhile, Virgin Media appears to be finally embracing PIA from Openreach for cheaper fibre rollout.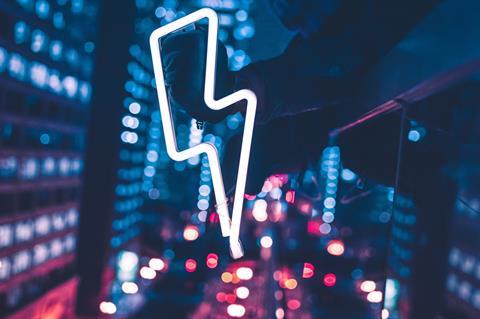 Speaking at the cable giant's 2020 results presentation, Mike Fries, Chief Executive of Liberty Global, hinted at the potential for a bold expansion of the existing fixed network footprint of Virgin Media in the UK, should the proposed joint-venture with Telefónica Group's O2 UK be cleared by competition authorities.
Fries was typically confident that the clearance for the JV would come, with the partners "heavily engaged" with the Competition & Markets Authority (CMA) review, and Project Lightning, Virgin Media's fibre-based network expansion programme, is likely to see a rethink should clearance be achieved. Ambition here appears to be growing.
Fries sketched out how talks with Telefónica could proceed post-clearance, suggesting they would entail a full re-evaluation of the fixed-line strategy in relation to the pace of the build, the level of ambition for expansion, and the potential path to the next speed milestone of 10Gbps connectivity. The potential for bringing in financial partners to fund expansion was also alluded to as he emphasised the scale of the opportunity ahead of the JV.
Lightning strikes twice
A notable development related to Project Lightning highlighted by Lutz Schüler, Virgin Media CEO, is that the service provider is also expanding the use to which it puts its growing fibre network. The programme is now delivering backhaul services for 5G through deals with Vodafone UK and CK Hutchison's Three UK.
TelcoTitans considers that this development could have several significant knock-on effects — clearly, the anticipated JV's own 5G rollout could see financial benefits from reducing reliance on backhaul from providers such as BT Group's Openreach. Meanwhile the financial case for expanding the Virgin Media footprint into areas where it may be overbuilding another fibre network could be given a boost by taking into account the benefits for the mobile side of the business.
In discussing the current state of play for Lightning Fries recognised that while the pace of rollout may have slipped a little in 2020 — 436,000 premises passed compared to an average north of 500,000 over the preceding three years — its contribution to net broadband gains is still increasing. The cost of rollout per-premises passed is also falling, supported by increased use of physical infrastructure access (PIA) services from Openreach, dropping below £600 (€689) for the first time.
Strong relationship with Sky to assuage CMA concerns
An expanding 5G backhaul capability may also make the new JV more attractive as an infrastructure partner for other mobile network operators (MNO). This would help support the JV's case before the CMA, where it needs to prove that the combination of their businesses will not negatively impact MNO wholesale opportunities.
The venture partners also need to show that the new entity will not undermine the potential for fixed-mobile convergence services to emerge built on mobile virtual network operator (MVNO) arrangements. Satellite operator Sky is currently the major MVNO in this space, and according to Fries Liberty Global is in discussions with the company on ongoing collaboration on a range of related topics. This backs up earlier reports that O2 was attempting to expand and extend its MVNO relationship with Sky to help assure the CMA that the merger would not undermine competition.
Negotiations between Sky and Liberty Global may be boosted by improved relations and better understanding between the parties as a result of the arrival of Dana Strong as the new CEO of the Comcast-owned communications provider. Strong has a history of leadership roles at Virgin Media and also at group level for Liberty Global and is evidently held in high regard by Fries. After a stint as Chief Operating Officer at Virgin Media, she oversaw transformation projects for Liberty before being parachuted back in to Virgin Media as COO in early-2017 to help address a crisis with Project Lightning. She left for Comcast in 2018, and took the helm at Sky in January 2021.
Fries said her arrival marked a "great opportunity" to enter dialogue over strategic objectives and to reinforce a mutually beneficial relationship where Sky is a content provider for Virgin Media, and the anticipated JV is a wholesale network provider to Sky.
The prospect of Sky acting as a co-investor in fibre expansion or a wholesale customer for fibre was raised during the event Q&A, and although not able to comment on specifics, Fries did not rule anything out. "We can't do much until the deal is approved", he noted, "but it wouldn't surprise me if we re-engage on a number of topics with Sky, who are a very important partner for us".

Neal Doran is a Senior Analyst for TelcoTitans. Neal's industry knowledge and experience as a telecoms analyst and writer spans three decades, and he has been a key part of TelcoTitan's Editorial team since 2001.