Consumer finance business green-lighted for launch in Colombia, enabling Group to extend partnership with stakeholder BBVA.
Telco also heading trials of similar personal loan service in Mexico, with Banco Sabadell on the scene.
Both moves continue recent refresh of Telefónica's financial services partnerships.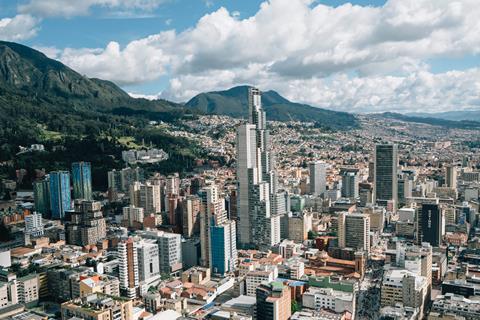 Telefónica flagged its intention to bring to market two new consumer credit offerings via separate financial services partnerships: Movistar Money Colombia (MMC), a 50:50 joint venture (JV) with multinational financial services player BBVA, and Movistar Money in Mexico, the fruit of collaboration with Spanish lender Banco Sabadell.
Colombia ready and waiting…
MMC is set to launch as a digital service in the second quarter of 2021, following a reportedly successful seven-month pilot that "confirmed the potential of the local market". It will offer customised loans targeting the Telefónica Colombia customer base, which is currently numbered at nearly 19 million users.
The announcement suggested that insights derived from Colombia could lay the basis for a continent-wide service, as originally promised when the partners first unveiled tentative plans for the initiative in 2018 (Telefónicawatch, #134). The scope of this partnership may have been narrowed, however, in Mexico, where Telefónica is now working with Sabadell, identified alongside Argentina, Colombia, and Peru in the initial reports.
The creation of the Telefónica–BBVA JV received approval from the European Commission in late-2020, premised on the fact that it did not raise "competition concerns", given it does not currently plan to operate within the European Economic Area.
… but Mexico just getting started
In Mexico, Telefónica has launched the Movistar Money loan service on a pilot basis, targeting a "limited" segment of prepaid and contract customers said to have demonstrated "loyalty to the Movistar brand".
In this first phase, the fully digital service will provide loans of up to MXN 45,000 (€1,855), in a process described as "easy, agile, and secure".
Sabadell's involvement is billed as an extension of the two businesses' digital technology partnership, and to be symbolic of a mutual interest in advancing financial inclusion in otherwise underserved markets through the provision of "new digital services".
To date, however, collaboration has focused on more mature markets. The lender has previously collaborated with the Group on a smartphone-enabled near-field communications (NFC) payment system, in 2013, and the launch of an enterprise-focused mobile point-of-sale service, in 2016 — both with Movistar in Spain (Telefónicawatch, #75 and #108).
Show me the money
Telefónica already operates a similar consumer loan service in Spain, called Movistar Money, which launched in 2017 and was developed in collaboration with BBVA rival CaixaBank through the two businesses' Telefónica Consumer Finance JV (Telefónicawatch, #81, #117, and #134).
Recent months have suggested the Group is renewing interest in digital banking and refreshing its partner base. Telefónica Deutschland's O2 Banking service recently underwent a revamp under the stewardship of new partner and digital bank player comdirect (Telefónicawatch, #144 and #146). In Brazil, Vivo Money was launched in October 2020 (apparently based on the operating model of Movistar Money in Spain) via a tie-up between Telefónica|Vivo and fintech institution Banco QI Sociedade de Crédito Direto (Telefónicawatch, #148).

Sam Patterson is a Staff Reporter for TelcoTitans, contributing telecoms news analysis since September 2020 as part of the TelcoTitans Editorial team.