Telefónica TowerCo Telxius reportedly poking investors to see who bites.
€2bn valuation for 100,000km-long submarine cable arm.
Telxius's terrestrial portion has seen continued growth, potentially readying for a pivot.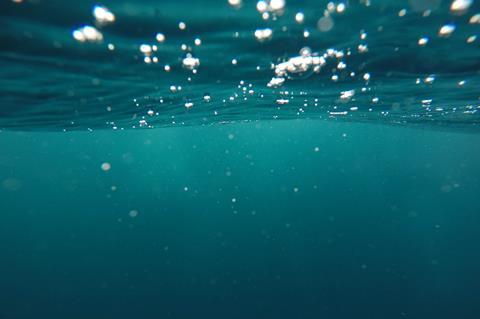 Telefónica Group has started investigating a sale of its submarine cable business, currently owned by Telefónica Tech's infrastructure arm Telxius, according to unnamed sources cited by Expansión.
Current earnings before interest, taxation, depreciation, and amortisation (EBITDA) for the submarine portion of Telxius comes to slightly over €200m, and the Group has reportedly made known to potential investors that it is looking for a figure between nine and ten times that, bringing the Group's apparent valuation of the business to in the region of €2bn.
By 2021, Telxius claims it will operate about 100,000km of subsea cable, including the two largest capacity systems in the market: BRUSA and MAREA. That figure includes two planned cables: Dunant, a Google-backed cable with backhaul provided by Telxius and Orange due to go live in late-2020 (Telefónicawatch, #141); and Tannat, which Telxius claims will be one of "our cables", but is due to be extended by Antel, Alcatel Submarine Networks, and Google.
Ángel Vilá, Telefónica Group Chief Operating Officer, hinted in the earnings call for the quarter to 30 September 2020 (Q3 2020) that a sale was a possible option, with Group said to be contemplating "all possible strategic alternatives" for the unit.
After highlighting the growth of Telxius into a "substantial and valuable" company, he pointed out that while the towers side of the business had seen growing revenue and profitability, the "behaviour of the submarine cable business has been different". He pinned this on the impending expiry of service contracts between the subsea division and the Group's operating businesses, set to end in the next 18 months. To ensure stability, five-year addendums have been agreed, in return for a reduction in prices.
"The extension of the contract gives full visibility and growth ahead for the Telxius submarine cable for the mid- and long term. And this visibility in the long term will allow Telxius to contemplate all possible strategic alternatives for the subsea cable unit."

Vilá.
A sale would open doors beyond a cash windfall. Pulling the submarine cable business from Telxius would also make it solely a TowerCo, arguably more interesting to investors and therefore easier to offload or integrate into a prospective buyer's own portfolio. Offloading the submarine aspect from the Telxius portfolio could, therefore, open doors to a Telefónica exit from Telxius itself.
The unit's tower portfolio has been putting on mass in recent months, so to pivot to focus on purely terrestrial infrastructure appears possible. Notably, in Q3, Telxius acquired the first tranche of Telefónica Deutschland towers — some 6,000 sites — in a deal that will stretch the unit to 33,000 sites once completed.
[Further reference: Telefónica January–September 2020 results conference call transcript — Telefónica Group, 29 October 2020; Telefónica explora la venta de sus cables submarinos por 2.000 millones — Expansión, 7 November 2020.]

Joseph Purnell is a Staff Reporter for TelcoTitans, contributing telecoms news analysis since 2019 as part of the TelcoTitans Editorial team.