Telxius is expanding its carrier capabilities, and the availability of low‑latency services through a link‑up of its Latin American and transatlantic infrastructure with Telia's European assets.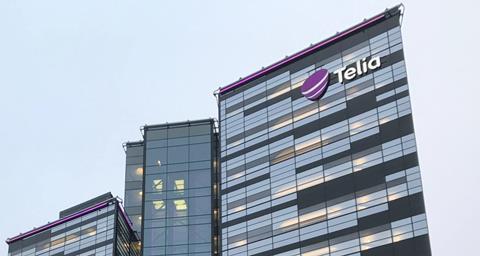 Telefónica Group's infrastructure arm Telxius signed an agreement with international wholesale carrier Telia Carrier to combine capacity from its transatlantic subsea cable MAREA with Telia's European and US backbone.
The deal will give the operators additional capacity and lower latency within Europe and the USA, and link North America with other cable systems connecting to Northern Europe, Africa, and Asia. The build out of a more extensive global carrier infrastructure may also benefit Telefónica's international wholesale business.
Telia Carrier, which connects more than 280 points of presence with 65,000km of fibre across the Americas, Asia, Europe, and the Middle East, is said to own and operate one of the most extensive fibre backbones in the world, with operations in 35 countries and customers in more than 110 countries.
Telxius, in turn, operates two of the highest capacity submarine cables, the Facebook and Microsoft‑funded MAREA (200Tbps) and Telefónica‑owned BRUSA (138Tbps). Both became operational in 2018 (Telefónicawatch, #100, #105, #107, #118, #120, and passim), and form part of the operator's 87,000km international network of fibre-optic subsea cables.
The 6,600km MAREA subsea cable consists of eight fibre pairs, with an initial design capacity of 160Tbps that was recently upgraded to 200Tbps (Telefónicawatch, #127). The subsea cable links landing stations in Virginia Beach (USA) to Sopelana (Spain), and is said to offer the lowest latency of any cable between the USA and southern Europe. Sopelana is connected to an existing fibre network corridor in Europe, linking major hubs such as Amsterdam, Frankfurt, London, and Paris.
The 11,000km BRUSA cable is claimed to provide the lowest latency route between Brazil and the USA.