Wayra investments' recent activity, August-September 2019.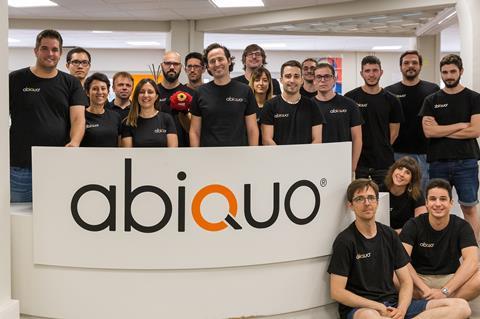 Round‑up of Wayra investments' recent activity

Investment

Country

Activity

Detail

Source: Nauta Capital, Telefónica.

Abiquo

Spain

Investment and internal Telefónica deployment

WayraBarcelona, Telefónica's Spanishlocal open innovation hub, invested an undisclosed amount in Abiquo, a cloud management solutions specialist based in London. Following the investment, Telefónica is expected to further integrate Abiquo's hybrid cloud management platform within various Group business units. Abiquo's existing investor Nauta Capital, a pan‑Europeanventure capital firm focused on early-stage technology companies, also contributed further investment in the funding round.

The investment was said to be intended to help extend Abiquo's hybrid cloud solution, already available in Spain, to the rest of Telefónica's operations in Latin Americalater in 2019. The service will "initially" provide access to Telefónica's VirtualData Centre(VDC) offering, AmazonWeb Services(AWS), and MicrosoftAzure, with the opportunity to add other services including private clouds and other hyper-scale clouds, such as GoogleCloud Platform, which has recently been included to the Telefónica Public Cloud service catalogue.

Abiquo, which will also gain exposure to the startups involved in the innovation hub and access to Wayra's global network of eleven hubs in ten countries, participated in the Telefónica Business Development Day during May2019, intended to bring together Wayra Spain's startups with different Telefónica business units.

Espacios Digitales IoT

Colombia

Investment

WayraColombia, Telefónica's local innovation hub, invested an undisclosed sum in Internetof Things(IoT) startup Espacios DigitalesIoT. Espacios DigitalesIoT, established in 2017, has developed proprietary firmware for vending machines with payment and 'click and collect' delivery functionality.

The IoT plug‑and-play solution can reportedly be installed in any electronic device (including cash registers and home appliances) and connected to the cloud to enable automation, equipment monitoring, and analysis of data to predict future footfall and sales. Users can access the solution through an app for mobiles and personal computers, including via dashboards and push notifications.

MOTIONTAG

Germany

Investment

WayraGermanyinvested an undisclosed sum in smart mobility specialist MOTIONTAG, which specialises in the analysis of anonymised mobility data. Its machine learning-based smart ticketing solution was said to give public transport companies access to precise information about customers' travel behaviour and preferences, and enable transport operators to optimise planning, personnel, and material use, reduce carbon dioxide emissions, and detect traffic congestion early.

Potsdam-based MOTIONTAG was founded in 2015 and offers ticketing and mobility analytics solutions. The telco highlighted that Wayra Germany is pursuing a "venture client" model that targets more mature startups, with Telefónica acting as a customer for the accelerated startups' products and further developing them with the founding team (Telefónicawatch, #121).