Telefónica Chief Digital Consumer Officer will reportedly lead the project, dubbed the "Netflix of the press".
EU reconstruction funding said to be on the cards.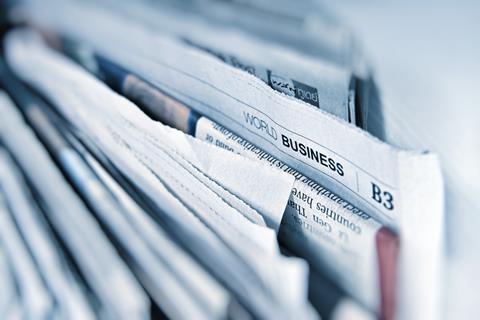 Telefónica is reportedly planning a subscription-based aggregation service for Spanish newspapers, dubbed locally as a "Netflix of the press".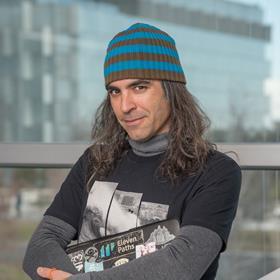 A report by Red de Periodistas claimed that Chema Alonso, the operator's Chief Digital Consumer Officer and face of innovation, will lead the project. It aims to draw Spain's digital-first press together with online versions of traditional newspapers under a common service, ostensibly enabling easier navigation of papers' various pay-walls.
The project will reportedly be funded by the EU's NextGenerationEU instrument, which was approved by the European Parliament last week, and aims to direct loans and grants worth €672.5bn (£585bn) towards enabling the bloc's revival following the COVID-19 crisis.
Telefónica has not commented on the report.
The initiative appears to be the first of its kind for Spanish press. Some members of Spanish press body Asociación de Medios de Información (AMI) operate platforms that host their own publications, however, such as Unidad Editorial's Orbyt, and Vocento's Kiosko y Más. Kiosko, the largest Spanish-speaking news aggregator, reports 120,000 active subscriptions. By comparison, Prisa-owned El País is nearing 100,000 digital subscribers on its own as of mid-February 2021.
Industry shake-up
The project comes against a backdrop of change for the Spanish press industry, which has seen Telefónica look to enter the space via other avenues as well as seeming increasingly willing to wield its influence at Prisa, the publishing group in which it holds a 9.4% stake.
Anger at US news aggregators' treatment of independent journalists has flared in the past month, for example. The AMI stood against news aggregators like Google News as recently as early-February, lambasting such platforms' "exploitation" of independent journalism and circumnavigation of "the sovereignty of the EU".
The AMI, currently chaired by Antonio Fernández-Galiano, President of publishing group Unidad Editorial, has reportedly offered its support to Telefónica's initiative. AMI members include Prisa (Cinco Días and El País), Unidad Editorial (El Mundo, Expansón, and Marca), and Vocento (ABC, El Correo, and El Diario).
This month it was also confirmed that Telefónica has submitted a joint bid to lead digital audience measurement for the industry after Comscore's contract expired. Telefónica partnered with Comscore and Kantar in its bid for the three-year job, competing with GfK, Ipsos, and Nielson. The winning bidder, which will be selected by the Monitoring Commission — a board which includes the AMI — will be responsible for indexing the digital audiences and advertising impact of Spain's news outlets. In the past few months Comscore has taken flak from publishing bodies for distorting audience figures, an allegation which led some, including Prisa and Vocento, to drop its Comscore support.
¿Hablas español?
The initiative would be another instance of Telefónica looking to build out platforms with the Spanish language at its centre. Chema Alonso himself fronted a project early this year that demoed the Maquet Project, an AI-based system that is capable of writing books in the style of Spanish adventure author Arturo Pérez-Reverte. Telefónica has also pushed into the Spanish-speaking TV content market, most recently with Sergio Oslé, Movistar+ President, describing Spanish-speaking US audiences as a logical next target.

Joseph Purnell is a Staff Reporter for TelcoTitans, contributing telecoms news analysis since 2019 as part of the TelcoTitans Editorial team.