Medium-scale buyouts remain on radar for Telefónica Tech CEO.
Bold talk on deal-making forming route to growth goals.
Reported souring of Govertis transaction hasn't put Telefónica off.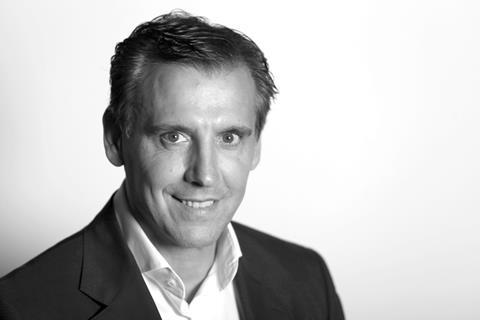 Telefónica Tech, the Group's next-generation services arm, highlighted it is continuing to scope out acquisitions in the cloud and security markets as it seeks to meet leadership's growth ambitions.
In an interview with Bloomberg, José Cerdán, the division's Chief Executive, stressed that "we are going to be buyers". "We will look at acquiring medium-sized companies that fit into our business and help us grow more", he said, noting Telefónica Tech's mandate to produce double-digit annual revenue growth for the operator.
The focus will be on scaling up in areas where Telefónica Tech already does business, rather than widening its portfolio, Cerdán indicated. "I'm not looking for a product — I'm looking to grow", he added.
Bloomberg framed the comments as another signal Telefónica is going down the M&A route in a bid to secure the bulk necessary to compete against IT services rivals such as Atos and IBM.
Cerdán's shopping trip not over
Under Cerdán, Telefónica Tech has been through a series of business restructuring moves over the past year, separating itself from Telefónica to pursue growth and gain the freedom to form strategic partnerships, while also remorphing its business into two dedicated market-facing units: Telefonica IoT & Big Data Tech and Telefónica Cybersecurity & Cloud Tech.
It has already been active on the M&A scene, particularly in the area of security — 2020 saw it take over Valencia-based security consultancy Govertis and UK training and simulation specialist iHackLabs, as well as buying Telefónica Cibersegurança e Tecnologia do Brasil from local operating business Vivo in an internal transfer and forming a new, security-focused investment vehicle called Telefónica Tech Ventures (Telefónicawatch, #100, #119, #126, and #133).
The M&A push has also created headaches for Cerdán, however, with recent reports indicating Telefónica has been investigating alleged financial shenanigans in the run-up to the Govertis buyout, and that the probe played into a major reshuffle of Telefónica's senior management in Spain that saw María Jesús Almazor take over as CEO of Telefónica Cybersecurity & Cloud Tech.

Richard Agnew is Group Editor at TelcoTitans.