Smart Luz consortium wins tender to overhaul Rio street lighting;
Consortium includes High-Trend, founded by ex-TBS CEO Juan Revilla.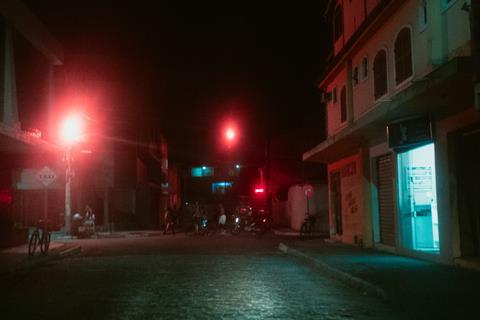 Smart-city infrastructure developer High-Trend International (HTI) earned investment from The Phoenix Fund, enabling further expansion of its smart-city operation in Brazil.
The news came after Smart Luz, a public-private partnership of which HTI is a member, won a public tender to develop Rio de Janeiro's street lighting infrastructure. It involves an overhaul of the current system with smart technology, as part of a 20-year concession entailing BRL 1.4bn (€251m/£224m) in investment. The contract requires the installation of 450,000 LED lights, more than 5,000 Wi-Fi hotspots, 4,000 waste sensors, 6,000 traffic lights, and nearly 10,000 cameras — 40% of which will have facial recognition capability.
HTI was co-founded by Telefónica veteran Juan Revilla after he left the Group in 2017. For three years he was Chief Executive (CEO) of Telefónica Business Solutions, and before that he held a number of senior positions including as Vice-President (VP) of Resources at Telefónica|Vivo, Chief Technology Officer of Telefónica's Latam region, and CEO at Telefónica Peru. The two other co-founders — Jingyu Chang (Chairman of High-Trend China) and Jimmy Taylor (VP of Finance) — hail from smart-city and private equity backgrounds, respectively.
The Smart Luz consortium partners are:
Arc.
Green Luce.
HTI.
Proteres Participações (Brazil-based lighting services operator).
Salberg (Brazil-based street lighting service provider).
Francisco Rivera, Principal at The Phoenix Fund, claimed the investment had the potential to position Rio "among the leading cities of the world, embracing the efficiency, connectivity, and environmental stewardship of the smart-city technology".
The Phoenix Fund is a Puerto-Rican private equity firm that claims to develop a "tax-efficient structure" for businesses that will "shape the future of their industries".
São smart
Telefónica|Vivo partnered with Ericsson in 2014 for a smart-city deployment in Águas de São Pedro, São Paulo, which involved smart lighting, parking, and system integration. It became a springboard for further research into smart-city solutions in the country, which also saw partnerships with universities in São Paulo and Madrid, before Vivo Empresas launched commercial machine-to-machine communications services, based on Telefónica's Internet of Things (IoT) platform Kite, in 2019 (Telefónicawatch, #87, #93, and #134).