Telefónica still intends to pursue legal action against former buyer Millicom.
New agreement looks to have wiped $70m off the previously agreed deal.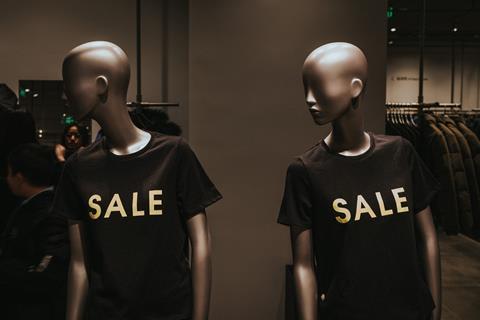 Telefónica finally managed to complete the sale of its assets in Costa Rica, announcing that Liberty Latin America has agreed to buy the unit for $500m (€425m/£385m) subject to regulatory approval.
The Group added that the purchase amount implies a multiple of about 7.4 times Telefónica Costa Rica's operating income before depreciation and amortisation (OIBDA) in the fiscal year to 31 December 2019. Liberty Latin America said the amount equates to 6.0 times adjusted OIBDA.
Telefónica also said that it expects to pay capital gains tax of €210m, and that the transaction will reduce Group net debt by about €425m.
Liberty Latin America, which was split off from Liberty Global in 2018 to form an independent telecoms service provider, said the deal is expected to close in the first half of 2021. It plans to combine Telefónica Costa Rica with cableco Cabletica to create a new integrated communications player, noting that Telefónica Costa Rica is the market's second-largest mobile player with 2.3 million subscribers.
El Economista previously reported that América Móvil, which owns third-largest mobile player Claro Costa Rica, was regarded as the most likely candidate to buy Telefónica Costa Rica. However, a bid from the Mexico-based telecoms giant could have could have faced greater regulatory challenges. América Móvil is also still in the process of trying to buy Telefónica's operating business in El Salvador.
In addition, El Economista cited AT&T, Entel of Chile, and Novator Partners as potential buyers.
New deal falls $70m short
Telefónica boasted that the transaction was completed "just three months" after the previous buyer, Millicom International Cellular, pulled out of a deal to buy Telefónica Costa Rica. It hailed the new agreement as proof that it is continuing to meet strategic commitments set last November, although the new price of $500m is below the $570m that was thought to have been agreed with Millicom.
The plan to sell the unit had looked close to collapsing after Millicom said in May it had terminated the operators' Share Purchase Agreement as certain "required regulatory approvals" had not been met ahead of a deadline of the day before.
Telefónica, which claimed the conditions had been fulfilled, is still clearly nursing a grievance over Millicom's decision. The Group has now confirmed it intends to maintain the legal action initiated against Millicom in May, "due to unjustified breach of the terms of the agreement reached in 2019 and will continue demanding the compensation of all damages that Millicom's unjustified breach has caused the Telefonica Group".
It was previously indicated that a lawsuit would be filed in New York as soon as new non-emergency actions were permitted. Telefónica did not respond to questions about the status of the legal action, nor the level of compensation it is seeking, before publication.
Telefónica unveiled a major transformation plan in November 2019 that includes the sale of the assets in Centroamérica and an increased focus on the four key markets of Brazil, Germany, Spain, and the UK (Telefónicawatch, #139). Alongside this, Telefónica is in the process of carving out the Hispanoamérica unit from the rest of the Group, including businesses in Argentina, Chile, Colombia, Ecuador, Mexico, Peru, Uruguay, and Venezuela (Telefónicawatch, #141).
The Group agreed to sell its operating businesses in Costa Rica, Nicaragua, and Panamá to Millicom for a total of $1.65bn (€1.52bn) in early-2019. The Nicaragua and Panamá sales were completed during 2019.
In January 2019, Telefónica agreed to sell the Centroamérica operating businesses in El Salvador and Guatemala to América Móvil, for $648m (Telefónicawatch, #132). Although the sale of the Guatemala unit has gone through (Telefónicawatch, #137), the situation in El Salvador has been less clear cut. In November 2019, antitrust regulator Superintendencia de Competencia began a new evaluation of the proposed transaction, after América Móvil filed its third application in September 2019. As things stand, the matter still appears to be pending.
Telefónica's key Latin-American telecoms holdings, 31 December 2019
Operating Business
Country
Total Group shareholding %
Source: Telefónica.

Telefónica Brasil

Brazil

73.68%

Telefónica Hispam Norte

Telefónica Venezolana

Venezuela

100%

Colombia Telecomunicaciones

Colombia

67.5%

Telefónica Móviles México

Mexico

100%

Telefónica Centroamérica Inversiones

Spain

60%

Otecel

Ecuador

100%

Telefónica Hispam Sur

Telefónica de Argentina

Argentina

100%

Telefónica Móviles Argentina

Argentina

100%

Telefónica Chile

Chile

99.14%

Telefónica del Perú

Peru

98.57%

Telefónica Móviles del Uruguay

Uruguay

100%