Digital services revenue hits 17% revenue increase year-on-year, with the bulk coming from video services.
Telefónica Infra remains barebones, but the future looks promising.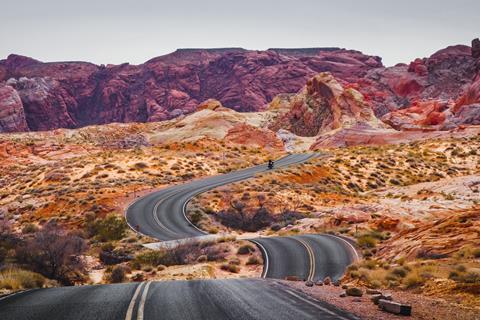 Digital services revenue, the great hope for the future of Telefónica, reached €7.7bn in FY19, a 17% increase on the prior year. The bulk of this revenue is still generated by video services, income from which amounted to €3bn in the year. However, with video revenue growing at only around 6%, its dominance of the mix is gradually being reduced.
Overall, "advanced digital services", the high‑profile growth trio of cloud, IoT, and security, generated €1.7bn, a 28% increase.
However, the final quarter of the year showed signs of a stall, as cloud services revenue grew by just 0.5%, while security revenue was up just over 6% quarter‑on‑quarter, slowing the rate of acceleration of the year overall. Only IoT revenue growth remained consistent with levels experienced through the entire year, with Telefónica reporting 45% increases for the quarter and year.
Telefónica attributed the cloud slowdown to seasonality and apparent pauses in projects set to ramp up again in FY20. The deceleration of growth in security was acknowledged, but not explained.
Digitalisation has internal benefits beyond new services
Internal end‑to‑end digitalisation programmes aimed at improving operational efficiency are said to be progressing well within Telefónica. The Group has targeted €1bn in savings from digitalisation in the FY18–FY20 period, and achieved €420m in FY19 against an expectation of €340m. Total savings in the first two years exceed €660m, although there was no indication whether additional savings will be found in the final year.
'Digital sales' was a key pillar of the programme, and Telefónica reported 28% growth in the area during FY19, while digitalisation was also said to have driven down the total number of calls to contact centres by 12%.
Making greater digital progress
Telefónica provided a degree of insight into its approach to developing core digital services during the results presentation. Across the board, there appears to be an emphasis on partnering, while putting digital technology to use in‑house is set to demonstrate confidence in the Group's own abilities.
Cybersecurity — Telefónica is pursuing greater automation and expanding security operation centres with accompanying efforts to boost the commercial team with stronger sales and marketing capabilities. As well as continuing to develop an internal business, Telefónica is looking to expand its portfolio in areas including fraud detection and IoT security. Target markets include countries both within and outside its existing footprint.
IoT and big data — Álvarez‑Pallete referenced the Group's current reputation as a leader in IoT services (pointing to a sixth straight year of leadership in Gartner's sector survey) and said Telefónica will leverage this to develop tailored solutions for a range of industry verticals, including mobility and retail. Combining internal IoT platforms with the partner ecosystem was also deemed vital for IoT expansion.
Cloud — Telefónica expects to continue leading customers towards adoption of cloud services via its multi‑cloud platform, as well as encouraging development of edge computing and cloud network services. The management of approaching-one million Office 365 subscriptions was highlighted in demonstrating the telco's existing strength in the field.
New investments in cybersecurity
Telefónica reported in the results that in Q4 FY19 it had invested in three cybersecurity startups: Balbix, a threat prediction company; CPI Consulting, a Wi‑Fi network protection specialist; and Hdiv Security, which focuses on web application and API protection.
Infra structure still limited, but Cornerstone to be added
Telefónica Infra, the new division created to house and leverage the Group's infrastructure assets, currently appears little more than a holding entity for the Telefónica stake in tower and cables business Telxius. However, this is expected to change as the Group makes greater effort to monetise its assets, and it is envisaged that the division will ultimately comprise a "portfolio of equity stakes". These will include both majority and minority holdings, covering towers, submarine cables, fibre infrastructure (for backhaul and potentially fibre‑to-the‑premises), and data centres.
Through this bundling of physical assets at a degree of distance from Group or operating business control, Telefónica appears to hope that it will be able to successfully wholesale services to other operators.
How infrastructure assets will sit within Infra is not quite clear, although Telefónica said it still expects to blend its stake in Cornerstone Telecommunications Infrastructure Limited (CTIL), the UK joint venture (JV) with Vodafone, into Telxius, rather than maintain it as a standalone entity.
Telxius investors to pay for CTIL shift
Telefónica updated on the two‑stage process underway within the UK JV, with the business model being pivoted from a cost‑oriented model, principally serving the two owners, into a market‑focused tower business with its own profit motivations and a more proactive approach to accommodating co‑location with external customers. Once this is completed, the second stage will see an assessment of the value of the business with a view to monetisation.
Should Telefónica be able to contribute its stake in the evolving venture to Telxius as an equity contribution‑in‑kind, this would bring cash into the Group, as Telxius's external shareholders would provide funds to maintain their level of shareholding in the expanded business. This contribution would then be used to reduce Group net debt.
Alternative monetisation opportunities are still not being ruled out for CTIL, though, with an indication that the revised model at the JV is drawing attention from prospective buyers.
However, the opportunity to bring down debt, while maintaining a degree of control over the assets, is the favoured approach.