Operating business said to be moving to next stage of TV asset tidy‑up.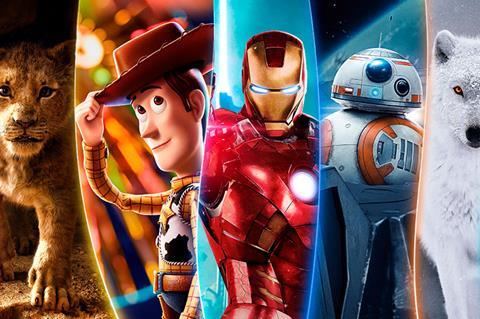 Telefónica España is said to be aiming for a full absorption of Distribuidor de Televisión Digital (DTS), the business it acquired in 2015 that helped establish the operator's Movistar+ pay‑TV service in Spain (Telefónicawatch, #88 and #99).
Cinco Días reported in April 2020 that such a move was afoot. The Spanish newspaper pointed out that the integration of DTS would represent an exercise in corporate manoeuvring to eliminate the existing dual structure and replace it with a single operating company. The merger is expected to see DTS employees become part of Telefónica España and to reduce overall costs.
An integration of DTS would align with Telefónica's wider transformation programme that it outlined in November 2019 (Telefónicawatch, #139). It seems that the Spanish operating business wishes to bring the pay‑TV segment into the same corporate structure that sells mobile, fixed voice, and data services — in effect, applying the Fusión convergence concept to the corporate structure.
Bumpy road to full merger
Telefónica's acquisition of DTS was approved by Spanish regulator Comisión Nacional de la Competencia (CNMC) in April 2015, but the merger has subsequently proved something of a headache for the operator.
As part of regulatory approval for the deal, CNMC ruled that Telefónica must make all premium content channels available to competitors on a wholesale basis and offer rivals packages comprising up to 50% of Telefónica's available channels. At the time, major rivals Orange Spain, Telecable, and Vodafone Spain all lodged court appeals in the hope of obtaining further concessions (Telefónicawatch, #98).
In late‑2015, CNMC fined Telefónica and DTS a combined €15.5m for anti‑competitive behaviour around the sale of football broadcasting rights (Telefónicawatch, #101 and #102).
In July 2019, CNMC filed disciplinary proceedings against Telefónica for a possible breach of the merger commitments. In October 2019, the regulator fined Telefónica €1.5m after ascertaining that the operator did not correctly assign the fixed costs that determined the price it charged its rivals for the premium football channel Movistar el Partidazo in the 2016/2017 season. It noted that this represented a competitive advantage for Telefónica, as the operators interested in contracting the Partidazo channel — Orange Spain, Telecable, and Vodafone Spain — faced higher costs.
Telefónica mentions the DTS acquisition in its latest Annual Report, for the year to 31 December 2019, and notes that the commitments were assumed for a five‑year period, indicating they expired in April 2020.
Elsewhere, content JV discussions still dragging on
News of the DTS integration plan came as Telefónica continued to experience heavy ground in pushing through another TV operations consolidation plan — the intended creation of an audio‑visual content joint venture (JV) with Atresmedia Corporación.
The two parties acknowledged to the European competition regulator that they will jointly control more than 30% of two market segments in Spain if their tie‑up is approved. In a May 2020 submission to the European Competition Authorities (ECA), they were said to have conceded that the proposed combination of Telefónica Audiovisual Digital and Atresmedia Studios would control more than a third of the commissioned content production and broadcasting sectors.
Other market segments in which the merged entity would gain greater control include commissioned production of audio‑visual content and broadcasting rights for pre‑produced television content, although Telefónica's market share in both is "so low" it would have minimal effect. In the vertical markets of wholesale channel marketing and TV advertising, Telefónica and Atresmedia's standing was said to be of "equal merit".
The timing of the deal has slipped significantly beyond the December 2019 target date laid out when the move was initially announced (Telefónicawatch, #138 and #141), following eight months of talks between Telefónica and Atresmedia before the proposals were finally submitted to the ECA in May 2020.
The protracted discussions were reportedly centred on negotiations regarding the inclusion of a 'right of first refusal' clause in the shareholders' agreement, giving each party the right to independently produce content if the other does not wish to proceed with it. The talks were also said to have involved discussions around the distribution of employees and assets, as well as possible issues relating to any dissolution of the alliance.
Announced in September 2019, the 50:50 joint venture will produce and distribute Spanish-language original content for Telefónica's Movistar+ pay‑TV platform and Atresmedia channels, and also promote co‑productions with other broadcasters and produce content for third parties. The move is seen as a joint effort to challenge the likes of Amazon, Disney, HBO, and Netflix with local content.