FTTH InfraCos spun out in Brazil, Chile, and Colombia this month.
Latest agreement with KKR sets up InfraCo in Colombia.
Chilean fibre venture with KKR finalised.
FiBrasil infrastructure company launched in Brazil.
InfraCo model lightens capital investment intensity for Telefónica.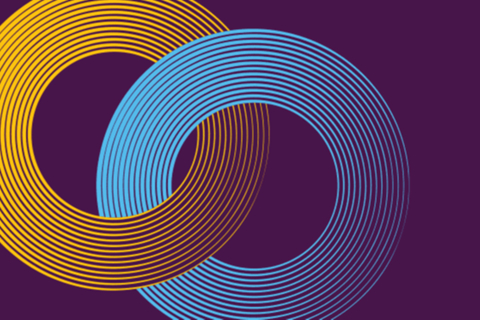 Telefónica Colombia announced an agreement with investment firm KKR to create an independent fibre infrastructure company (InfraCo) in the country, following recent deals to establish similar fibre-to-the-home (FTTH) ventures in Brazil and Chile.
The moves are the latest in Telefónica's asset monetisation spree in Latin America and debt reduction efforts.
Under the terms of the deal, which values the InfraCo at $500m (€424m), KKR will own 60% of the new company and Telefónica Colombia 40%. Telefónica Colombia will receive $200m (€170m) and potentially an additional payment of up to $100m (€85m) based on performance.
KKR has been a close Group partner on infrastructure deals since taking a stake in main infrastructure arm Telxius in 2017 (Telefónicawatch, passim).
Telefónica Colombia will contribute its FTTH infrastructure, which covered 1.2 million homes in 50 cities and municipalities as of the end of March 2021. The new InfraCo will be open to other service providers and has a target to cover 4.3 million premises in nearly 90 cities in the next three years.
KKR invests in Chile too
After seeking an investor for its fibre assets in Chile for more than a year, Telefónica finally agreed a deal in February 2021 with KKR to create the country's first, neutral open access fibre network. The transaction was completed in early-July 2021, valuing the new entity at an estimated $1bn (about €800m at current exchange rates) and reducing Telefónica Group net debt by about €400m.
Like the deal in Colombia, KKR acquired a 60% stake in the new Chilean venture and Telefónica retained 40% of the company (Telefónicawatch, #152).
The new company will begin operations with 2.4 million fibre-to-the-home (FTTH) premises passed. It aims to expand coverage to 3.5 million households by 2023, two-thirds of which will be located outside urban areas.
Telefónica Chief Financial Officer Laura Abasolo hailed the transaction as "strengthening our position in the Chilean market while optimising the value of our assets". Alfonso Gómez, CEO of Telefónica Hispanoamérica, noted that the absence of any regulatory restrictions on the deal showed the "virtue of the model" for strengthening infrastructure in Latin America, suggesting perhaps that there are more InfraCos to come.
FiBrasil gets a green light
In early-July 2021, Telefónica|Vivo launched FiBrasil, a neutral fibre wholesale provider joint venture with Canadian investment group Caisse de Dépôt et Placement du Quebec (CDPQ), which took a 50%-stake. The remaining 50%-holding is split between Telefónica Infra and Vivo (Telefónicawatch, #152). Under the terms of the deal, CDPQ's investment amounts to about BRL 1.8bn (€298m).
FiBrasil's fibre network passes 1.6 million premises in 34 cities and is expected to add 500,000 more households by the end of 2021. Over the next four years, the company has a target to expand coverage to 5.5 million homes and businesses.
Vivo is FiBrasil's first wholesale customer and it has a ten-year contract. With this relationship, Vivo aims to reach 24 million households in the country by the end of 2024.
Telefónica has embraced the fibre InfraCo model in Germany as well. Telefónica Deutschland has created a 50:50 joint venture with Allianz to drive rural and semi-rural fibre rollout. Unlike the Brazilian and Chilean deals, however, the German venture does not entail a transfer of existing FTTP network assets, with the operation effectively starting at zero (Telefónicawatch, #149).

Michelle Donegan is an experienced telecoms writer and has been contributing as a reporter and news analyst for TelcoTitans since July 2020.