Increasingly familiar group of vendors named in results of technical RFI for OpenSoftHaul solution, run by Telefónica and four other operators including Deutsche Telekom.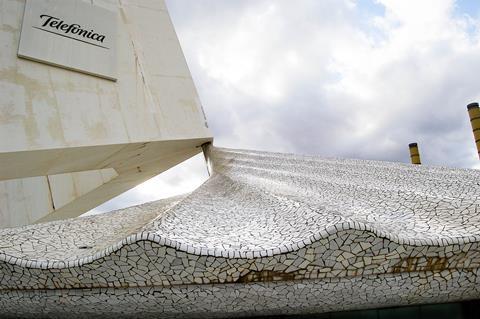 Telefónica was among a group of five operators to present the results of a request for information (RFI) that forms part of ongoing efforts to disaggregate hardware and software in mobile networks.
The latest RFI concerns the OpenSoftHaul initiative of the Wireless Backhaul project group within the Telecom Infra Project (TIP). The aim of the initiative is to create a disaggregated white box solution — a wireless backhaul transport product that adopts the principles of an open and disaggregated architecture, where software and hardware can be from different sources and are interoperable. The technical specifications for the OpenSoftHaul solution were published earlier in 2020.
The vendors to have passed through the initial evaluation process have been unveiled and include some increasingly familiar names, as operators seek to broaden the wireless network ecosystem and reduce reliance on more traditional suppliers.
They include Ceragon Networks and SIAE Microelettronica, which are two of the key partners in TIP's Wireless Backhaul group. The others are ADVA Optical Networking, Alpha Networks, Altran, Aviat Networks, Delta Networks, Edgecore Networks, Exaware, Infinera, Intracom Telecom, IP Infusion, and UfiSpace.
It was stressed that the RFI covered technical aspects only and did not include any commercial information relating to potential agreements between operators and vendors, or individual commercial plans. The RFI process was first launched in May 2020, with an aim to start laboratory tests at Telefónica's TIP Community Lab in Madrid before the end of 2020. Commercial products could then become available from 2021.
Ivan De Francesca, Transport Expert at Telefónica, said responses were evaluated from more than 20 suppliers across the different categories and indicated that the "level of maturity was unexpected".
Coming together for a disaggregated future
Telefónica was joined in presenting the RFI results by Malaysia's Axiata Group, Deutsche Telekom, MTN Group of South Africa, and TIM Brasil — all of which are key partners in the TIP Wireless Backhaul group.
Solomzi Mnyaka, a former Vodacom executive who is now Manager, Transport, Wireless Technology at MTN, noted that this is the first time operators have taken an "active and leading role" in the design of a wireless backhaul solution. He reiterated that the main objectives of TIP are to decouple software and hardware in order to achieve greater flexibility and enable an ecosystem where operators have greater freedom to select best-in-class solutions.
De Francesca said the objective of the RFI was to obtain a "new landscape" of wireless backhaul suppliers, while also promoting greater interaction among new and existing technology providers. He added that the OpenSoftHaul specification produced by the Wireless Backhaul group is expected to be a "reference for operators that would like to further introduce openness and disaggregation into their networks". He said the initiative is intended to cover all use-cases, including enterprise and residential networks.
Mihailo Vlajinic, Manager, Design Transport, Micro & Mobile Backhaul at Deutsche Telekom, said that disaggregation is "becoming a reality. This is what we want to convey", and invited other operators and vendors to get involved.
However, the operators conceded that the industry is only at the very beginning of this journey and widespread traction could take years to achieve.
More disaggregation at play
As well as wireless backhaul, Telefónica is also playing an active role in TIP's work on disaggregating the radio access network (RAN).
Regarding TIP's Disaggregated Cell Site Gateways (DCSG) grouping, the first specifications were published in 2018, and Telefónica, Telecom Italia, and Vodafone announced the results of RFIs for the project at Mobile World Congress 2019/MWC 2019 (Telefónicawatch, #142).
The chosen hardware suppliers were Alpha Networks, Delta Networks, and Edgecore. Software winners were ADVA Optical Networking, IP Infusion, and Volta Networks.
Although not included in this line-up, Infinera unveiled a TIP-compliant DCSG solution in partnership with Edgecore at MWC 2019. In November that year, Telefónica announced the commercial deployment of a DCSG product in Germany from Edgecore and Infinera.
A core objective of TIP's Wireless Backhaul group is to combine the DCSG and wireless backhaul product into a single platform to create a unified transport solution.
Beyond the RAN, Telefónica has previously flagged TIP disaggregation progress on core network solutions within the Open Optical and Open Packet Transport (OOPT) project group (Telefónicawatch, #138 and #142).
RFI results for TIP's OpenSoftHaul initiative
Outdoor unit (HW ODU)
Indoor unit (HW IDU)
Network operating system(NOS SW)
Source: Telecom Infra Project.

Aviat Networks

Alpha Networks

ADVA Optical Networking

Ceragon

Ceragon

Altran

Intracom Telecom

Delta Networks

Aviat Networks

SIAE Microelettronica

Edgecore Networks

Ceragon

UfiSpace

Exaware

Infinera

IP Infusion
[Further reference: Axiata, Deutsche Telekom, MTN, Telefónica and TIM Brasil evaluate industry readiness for disaggregated and open wireless backhaul architecture — Telecom Infra Project, 28 October 2020; Intracom Telecom among the best positioned radio suppliers worldwide — Intracom Telecom, 5 November 2020