Latest telco engagement for Elisa in its quirky vendor–operator go-to-market strategy.
More acquisitions and partnerships planned to build up software offerings for industrial enterprises and telcos.
Deutsche Telekom deal signals momentum.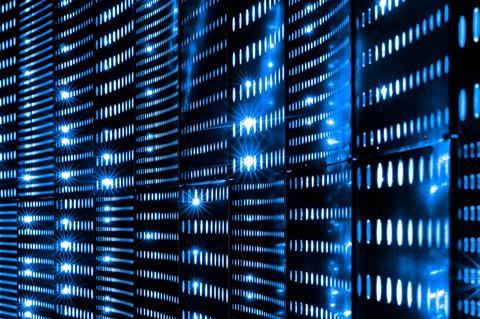 Elisa Automate, the software business unit of Finnish operator Elisa, flagged its work with Telefónica on transport network automation, as the company plans to expand its role as software supplier to telcos and industrial enterprises.
The Spanish operator is testing Elisa Automate's network topology and inventory software in its Global Transport SDN Network lab, using standards-based interfaces defined by the operator's iFusión initiative (Telefónicawatch, #138, #141, #148 and passim). Elisa Automate's solutions are said to enable "zero-touch automation and agile configuration" and allow Telefónica to create unified workflows that support "end-to-end" service automation.
The tests are part of Telefónica's research into new operations support systems (OSS), software defined networking (SDN), and transport technologies that will be needed for 5G networks. "A clear understanding, in real-time, of network topology and inventory is essential to deliver the flexibility our new OSS requires and to enable efficient, zero-touch operations in our transport networks", said Jesus Maqueda Iglesias, Head of OSS Fulfilment Architecture at Telefónica Group Technology.
Elisa revs automation ambition
Telefónica is the latest telco engagement for Elisa Automate, following recent automation software contracts with Deutsche Telekom (DT) and Swedish operator Transtema Network Services (Deutsche Telekomwatch, #100). Software deals like these are expected to fuel parent company Elisa's plans for growth and international expansion over the next several years.
During its recent Capital Markets Day, Elisa said it will pursue acquisitions and partnerships to ramp up its international digital services business, which offers telecoms software, industrial software, and video collaboration managed services via its Elisa Videra unit. Chief Executive (CEO) Veli-Matti Mattila said (via CQ FD Disclosure) that the company is "determined with our international growth ambition", although he did not provide specific targets for international digital services. The international digital services business had a revenue run rate of €81m in 2020, while Elisa's total revenue was €1.9bn in 2020.
In telecoms software, Elisa Automate offers analytics, automation, and artificial intelligence (AI) in network management. Its flagship product is a virtual Network Operations Centre (NOC).
Last year, Elisa completed the acquisition of monitoring and analytics specialist Polystar and integrated the Elisa Automate unit into the business. Polystar gives Elisa the scale it needs to expand, "especially in Europe", as well as "direct access to over 100 telecoms customers to sell our automation solutions to", said Henri Korpi, Executive Vice-President of International Digital Services at Elisa, speaking during the Capital Markets Day.
Elisa's dual role
The contract with DT, announced in November 2020, was noted as a sign of momentum for the software side of the business. DT NatCos T-Mobile Czech Republic and Slovak Telekom selected a network operations automation solution provided by Elisa Automate in collaboration with OTE (Deutsche Telekomwatch, #100). The solution combines Elisa's virtual NOC and OTE's Atlas Workflow Manager. Since then, Elisa Automate has won a virtual NOC deal with Swedish operator Transtema Network Services.
"We have started very well on our exciting journey to become a global telecom software vendor and to make self-driving networks happen", said Korpi. "Our unique position as both a telecom software vendor and telco means that we have an unlimited access to live network data to develop, test, and teach our software and algorithms on that data".
The telco-cum-software vendor seems increasingly comfortable in its dual role. Korpi offered assurance and batted away any concerns that some telcos might be wary of handing over network operations to a rival via a virtual NOC.
"We are not in any way or form trying to take away the control of the networks from the telcos", he said. "We are providing tools for them to take better control of it… That's a differentiator of ours that we really understand the logic of our customers as we are a telco ourselves".
Bulking up with acquisitions and partnerships
To accelerate growth in international digital services, Korpi is on the lookout for large and small acquisitions — that is, "healthy, growing businesses operating in our selected markets" or "smaller, fast-growing businesses".
In the last year — in addition to integrating Polystar — Elisa has acquired manufacturing software solutions provider camLine to support its industrial software business. It also made a strategic investment in CalcuQuote, which provides supply chain software for electronic manufacturing services, and formed a strategic partnership (including the acquisition of a minority share) with sedApta, which provides software for digital supply chain and smart manufacturing.
On the partnership front, Elisa's operators in Estonia and Finland are part of Vodafone's Partner Markets federation. Korpi flagged the sales partnership with Vodafone as an important channel relationship especially for its Videra video collaboration services. In December 2020, Elisa teamed with Vodafone Business in a deal to supply a global data network and related data security to industrial services company Valmet.
Elisa touts automation credentials
CEO Mattila highlighted how Elisa has applied automation to its own network operations over the last ten years, which the company says formed the basis for its international growth ambitions. Using proactive fault management, Elisa automatically prevents 96% of network incidents. In customer service, 58% of delivery, billing, and payment back-office transactions have been automated. From 2018 to 2020, 5.4 million of those back-office tasks were performed by robotic process automation, reducing costs by €8m, he said. Every month, the company handles 65,000 customer service chats, of which 10% are resolved by bots. Elisa's target for end-to-end customer service automation is for all those chats to be handled "without human involvement", he said.

Michelle Donegan is an experienced telecoms writer and has been contributing as a reporter and news analyst for TelcoTitans since July 2020.