Group brings in specialists to finalise Tech unit creation, with three-pronged subsidiaries beginning to take shape.
Formal structure steadily catching up with well-established tech intent.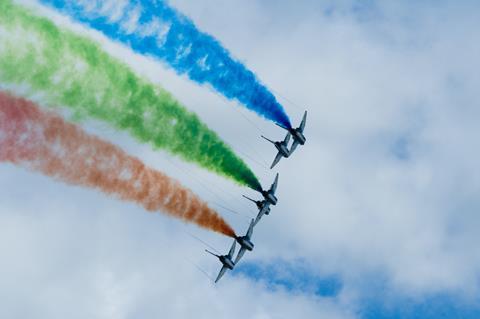 Telefónica Group selected a team of consultants and advisors to complete the final stages of the creation of its Telefónica Tech division, according to Expansión.
Professional services firm KPMG will assist the operator in preparing corporate and financial documentation, while bankers Morgan Stanley and law firm Uría Menéndez will advise. The team will support the creation of three tech-focused subsidiaries within the new division.
Telefónica Tech is expected to be formally established sometime in 2021, although with work remaining on determining the nature of the entity, its relationship with the rest of the Group, and how its lines of business will be monetised, nothing more specific has been said about the timeline.
Investment pending?
It is anticipated that, once completed, Telefónica will invite investment in key elements of the Tech business. An initial report in January 2020 indicated that Morgan Stanley had been appointed as key advisor to identify potential investors in the Tech business (Telefónicawatch, #140). As further information regarding the plans have emerged, it appears that the Group may be seeking investors in more targeted areas of the Tech business.
Telefónica Tech revenue, 9M FY20
Q3 FY20
Year-on-year growth
Source: Telefónica.

Big data & IoT

€232m

+2.3%

Cloud

€567m

+22.7%

Cybersecurity

€314m

+14.3%
Telefónica Tech taking shape
Telefónica Tech was announced in November 2019 as part of Chief Executive José María Álvarez-Pallete's 'New Telefónica' gambit. As one of five distinct pillars of the Group strategy, it is focused on three key sectors: big data and Internet of Things (IoT), cloud services, and cybersecurity.
In the Q3 FY20 results documentation, progress towards a carve-out of the three business lines was said to have been "significant", with discrete operating companies now reportedly "incorporated and fully functional". Telefónica Cybersecurity Tech had been leading the way as the first of the three to be publicly named and launched. It houses ElevenPaths and recent acquisitions Govertis Advisory Services and iHackLabs (Telefónicawatch, #144 and #147). Little further information has been made available regarding the other two businesses, however.
A Telefónica Tech investment vehicle, Telefónica Tech Ventures, is also in place with minority stakes in its first nine portfolio companies added earlier this year (Telefónicawatch, #148).
There does not, though, appear to be an overarching Telefónica Tech holding company established for the individual units, and the elements remain, technically, under the Corporate umbrella of the Group.
The New Telefónica
Pegged as an effort to enable greater agility and localised management while prioritising key markets, the New Telefónica restructuring made clear the Group's focus by ringfencing Hispam units, prioritising core markets, and spinning off infrastructure and tech assets. In addition to Telefónica Tech, Telefonica's new structure comprises:
Core markets: distinct units identified as core to the Group's strategy. Brazil, Germany, Spain, and the UK are in the grouping.
Telefónica Hispam: isolated from the rest of the Group, the Hispanoamérica division is increasingly autonomous and has a dedicated management team, reporting to Group Chief Financial Officer Laura Abasolo. On its creation, Álvarez-Pallete didn't shy away from concerns that it may lead to market exits (Telefónicawatch, #140). So far, the sale of its Costa Rican operations to Liberty has begun and an exit is being explored in El Salvador. A "portfolio review" of Hispam assets is currently underway.
TelefónicaInfra: cordoned off in an effort to drive revenue, Telefónica Infra is intended to house the Group's physical infrastructure including antenna, data centre, and fibre assets. It currently holds the 50.01% stake in tower spin-off Telxius.
Corporate: effectively oversees the other divisions in an effort to optimise capital allocation and enable more agile Group management.

Joseph Purnell is a Staff Reporter for TelcoTitans, contributing telecoms news analysis since 2019 as part of the TelcoTitans Editorial team.