Next-gen services arm bulks-up portfolio with EaaS add.
Multi-purpose potential of quantum encryption tech highlighted.
Quiet engagement with Spanish startup bears fruit in new commercial partnership.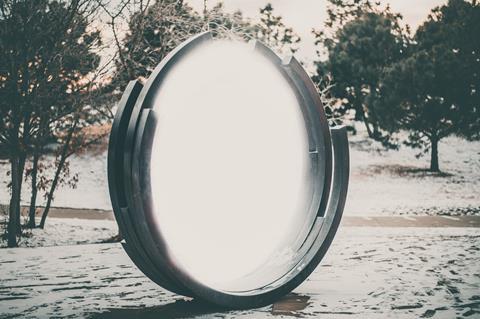 Telefónica Tech, the Group's growth-oriented services arm, is to integrate quantum random number generator (QRNG) capabilities into its portfolio using technology provided by cryptography players Qrypt and Quside.
"Internal and external" customers will access the technology, delivered through Telefónica's virtual data centre (VDC) cloud infrastructure. The integration of Quside and Qrypt's jointly-developed "quantum-secure data protection" offering — comprising the latter's "randomness distribution system" (entropy-as-a-service/EaaS), a software suite that uses Quside's QRNG chipset to encrypt data — will allow the unit to scale-up in the "go-to-cloud" / "cloud-first" cybersecurity market.
The announcement follows the completion of a testing phase, and a commercial deployment is expected "in the next few months". Both Quside and Qrypt will work with Telefónica Tech to "scale this quantum service globally", Denis Mandich, Chief Technology Officer of Qrypt, added.
Telefónica sought to premise the integration on how "large quantities of high-quality random numbers has become an essential requirement in many fields". Prospective applications of QRNGs are in areas such as financial services (for securing transactions), Monte Carlo simulation (algorithms for solving computational problems using random numbers), and network security. The operator said that its own tests had demonstrated the application of EaaS on software-defined network platforms.
Telefónica Tech emerged out of the Group's 2019 re-org (Telefónicawatch, #139 and passim), and has since gained the freedom to form strategic partnerships as a means to fuel growth and attract private investment. It has re-morphed its business into two dedicated market-facing units: Telefonica IoT & Big Data Tech and Telefónica Cybersecurity & Cloud Tech. The provision and distribution of cloud services offered in partnership Quside and Qrypt falls under the latter's remit.
In pipeline for some time
Telefónica has previously tested and measured the performance of Quside products with the intention of one day forming a "commercial" partnership in the "data centre market" (although details on the initial link-up are scant). The decision to firm-up a go-to-market relationship follows soon after Quside melded its capabilities with the New York-based Qrypt in 2020, an alliance designed to allow "scalable access to unpredictable quantum randomness for cryptographic use".
Quside, spun-out of the government-backed Institute of Photonic Sciences in Barcelona, was formed in 2017. It received a €71,400 (£61,800) grant from the European Union's (EU) innovation-focused EU Executive Agency for SMEs investment vehicle in 2018. The engagement between Telefónica and Quside also extends to their joint participation in the EU's €9m Continuous Variable Quantum Communications (CiViQ) research and development project, which explores the possibilities of integrating quantum key distribution technology into "emerging telecommunication networks" to create "secure critical infrastructure". Other participants on the CiViQ project — in which the telco has pumped around €500,000 — include Deutsche Telekom, Huawei Technologies, and Nokia.

Sam Patterson is a Staff Reporter for TelcoTitans, contributing telecoms news analysis since September 2020 as part of the TelcoTitans Editorial team.