5G smart roads project attracts support of Microsoft, among others.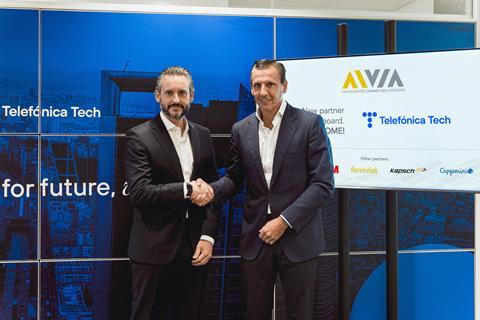 Telefónica Tech became the latest supporter of Ferrovial's AIVIA Orchestrated Connected Corridors initiative, which aims to develop 5G smart roads.
Ferrovial's project, which focuses on advanced monitoring and sensorisation and simulation technology, has already garnered the support of Microsoft, 3M, Kapsch TrafficCom, and Capgemini.
Its scope is expected to grow wider still, with Ferrovial aiming to involve further partners with expertise in signage, road markets, telecoms equipment, ITS/V2X digital service and road safety systems, the company said.
Implementing 5G will allow roads to stop being a "passive actor" according to Telefónica Tech, providing information to vehicles to "improve travellers' experience and safety, guarantee reliable travel times, and [provide] access to infotainment".
Last year construction and infrastructure giant Ferrovial said it was eyeing a "disruptive" play in the UK's mobile networks space, joining a growing band of external rivals circling around operators' own 5G go‑to-market plans.
The Madrid-based business — which is Heathrow Airport's largest shareholder and operator, and is working on numerous high-profile UK construction projects, including Crossrail and High Speed Two — sees 5G as an opportunity to "get involved" in wireless infrastructure "as a business in its own right", Adrian Talbot, Head of Centre of Excellence for Mobility at Ferrovial, said in 2020.
Ferrovial's immediate priority is applying these tested technologies on the I-66 in Virginia, which is intended to become "the first connected highway" by the end of 2022, sharing safety information with vehicles and drivers in real time. It is hoped that the I-66 can provide a platform from which future smart roads can be developed throughout the world.