Operator gives digitisation platform a spruce up with Red Hat OpenShift technology.
Update provides 'lingua franca' to support smooth adoption of digitalisation strategies by Telefónica's corporate customers.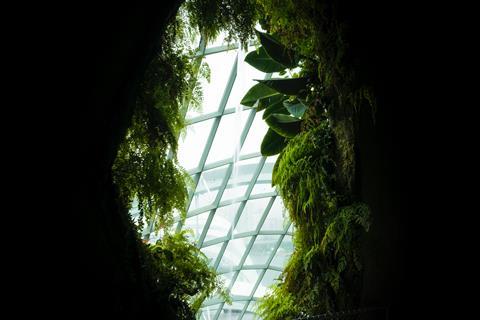 Telefónica Empresas and longstanding partner IBM flagged they have upgraded Cloud Garden, their joint digital service offering, by integrating technology from Red Hat, the open source software developer acquired by IBM in 2019.
While the first iteration of Cloud Garden, launched in early-2019, was based on IBM Cloud Private technology, Cloud Garden 2.0 has switched to using the Red Hat OpenShift hybrid cloud Kubernetes platform and IBM Cloud Pak for Applications (Telefónicawatch, #134).
Álvaro Paniagua Martín, Global Product Manager at Telefónica, said the integration of the Red Hat technology was an important part of the product refresh and represents the first time that IBM, Red Hat, and Telefónica have all worked together on the same solution.
Paniagua said Cloud Garden 2.0 provides a "very easy way" to implement containers. "You don't have to be the biggest expert in Kubernetes", Paniagua added. "We are very focused… [on facilitating] the creation of new applications based on containers".
Kubernetes is an open-source platform for container orchestration (the management of applications built out of multiple, largely self-contained runtimes called containers). The Cloud Garden service is offered with flexible payment terms and has been expected to provide a commercial fillip for Telefónica Empresas, which continues to point to the growing use of containers by companies around the world.
Paniagua was unwilling to provide details of customer take-up or the future evolution of the Cloud Garden product. One named customer is the insurance consortium TIREA (Information Technologies and Networks for Insurance Entities), which is said to have developed a new, customer-facing application based on Cloud Garden 2.0.
Smoothing the path
As with IBM, Telefónica has been collaborating with Red Hat for many years, such as in the field of network functions virtualisation (NFV). Red Hat has also played a major role in the Group's UNICA virtualisation programme, along with Altran, Ericsson, Huawei Technologies, and others.
Key to Telefónica's vision is the avoidance of vendor lock-in. As explained by Eduardo Argueso Lopez, Telco and Media Industry Leader at IBM, Red Hat OpenShift is a "platform that guarantees ease of porting", enabling enterprises to decide where they want to place a particular application without being tied to a cloud environment.
"OpenShift is like a lingua franca that would allow you to move from one place to another without having to worry about porting software or anything like that", he said. "Red Hat is the core of our hybrid cloud strategy across industries, and very specifically in telco".
The overarching aim of Cloud Garden 2.0 is still to provide public and private entities with the tools to implement their digitalisation strategies. The service groups together IBM technologies including artificial intelligence (IBM Watson), blockchain, and hybrid cloud, and integrates them with Telefónica's cloud platform.

Anne Morris is a freelance journalist, editor and translator. She has been working as a reporter and news analyst for TelcoTitans since 2016.