Telcos represented in UN‑backed statement urging alignment of COVID‑19 economic response with climate action.
GSMA, Magyar Telekom, Orange, and Vodafone also pledge support.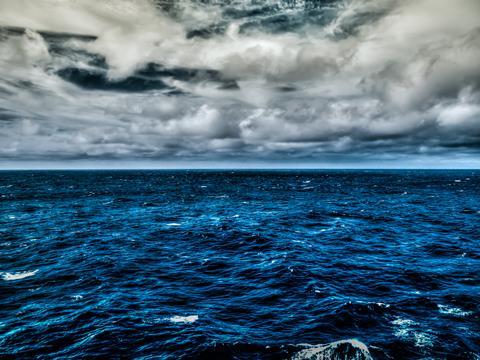 Telefónica Group was among 155 businesses that signed a United Nations (UN)‑backed statement urging governments to align COVID‑19 economic aid with climate science and its Science Based Targets initiative (SBTi).
The statement calls on policy‑makers to "match our ambitions in their recovery efforts aligned with reaching net‑zero emissions well before 2050". It was signed by leaders across a number of industries, with telecoms represented by Telefónica alongside the GSM Association (GSMA), Magyar Telekom, Orange, Safaricom, and Vodafone.
Primarily, the statement lays out the necessity of economic aid in the wake of coronavirus, and calls for this to align with wider action on the environmental crisis. The three key points highlighted in the document are that leaders need to:
"Demonstrate that the best decisions and actions are grounded in science".
"Invest in recovery and resilience for a systemic socio‑economic transformation" — a call for diverging from fossil fuels in favour of sustainable alternatives.
"Work with governments and scale up the movement" — a call for heightened advocacy of net‑zero carbon policies to give businesses confidence and clarity.
The UN-supported SBTi, with the Business Ambition for 1.5°C campaign at its centre, links corporate goals more closely with scientific climate estimates, highlighting the need for immediate action to restrict irreversible environmental damage. Telcos have historically committed to SBTi campaigns and other similar net‑zero climate goals. BT Group, Deutsche Telekom, Orange, Telefónica, and Vodafone attached themselves to the 1.5°C ambition ahead of the September 2019 Climate Action Summit (Telefónicawatch, #137).
Telefónica tackles tricky carbon balance
Telefónica has been on a mission in recent years to reduce its carbon footprint and improve energy efficiency. However, like all operators, it faces the continuing challenge of rising data traffic.
Speaking on the Digitalisation for Sustainability panel during the DSP Leaders World Forum 2020 in May 2020, Gema Esteban Garrido, ESG Investors & Non‑Financial Reporting Director at Telefónica, indicated that maintaining energy efficiency remains a major headache. "Our challenge is to maintain the energy consumption at a time when traffic and our networks are really needing more energy", she said.
Telefónica has established firm goals to reduce its greenhouse gas emissions and energy consumption and become 100% reliant on renewable energy. The challenge is to ensure that participants in the overall supply chain follow suit.
Telefónica's five sustainability targets, unveiled in December 2019
Reduce energy consumption per unit of traffic by 85% by 2025.
Reach 85% of renewable electricity consumption by 2025 and 100% in 2030.
Become carbon-neutral with zero‑net emissions by 2050.
Reduce by 30% the emissions per euro purchased of its supply chain by 2025.
Through its products and services, avoid ten tonnes of CO2 for every tonne of CO2 produced by 2025.
Green fibre
Esteban Garrido said Telefónica is already using 100% renewable energy in Europe, and aims to achieve this target for the entire Telefónica footprint by 2030. She noted that while the telecoms sector is pushing hard to achieve its green objectives, it also has a role to play in making other industry sectors "greener" — and cited 5G technology as an enabler of this.
The Telefónica executive acknowledged that customers are increasingly placing pressure on the operator to prove its green credentials. She pointed out that replacing copper with fibre‑to‑the‑premises (FTTP) networks is "putting a real green product in the hands of our customers", although she conceded that the telecoms industry is not always good at making this clear to customers. FTTP is said to be 85% more energy efficient in customer access than the copper network.
Detoxing data
Esteban Garrido also hailed Telefónica's achievement in launching the telecoms sector's first green bond issue. In January 2019, the operator released a €1bn bond with a five‑year term, and said it would use the proceeds to finance energy-efficiency projects such as FTTP (Telefónicawatch, #133).
Esteban Garrido was joined on the panel by Bernd Leven, Head of Energy Performance at Vodafone, and Martin Kriha, Vice‑President of Smart Production & Automation at Deutsche Telekom, with both also pointing to the challenges facing operators as they seek to reduce environmental impact while meeting growing data demand.
Leven said network modernisation and digital transformation, including the move from 2G to 3G, 4G, and now 5G, enables operators to transport significantly higher volumes of data using roughly the same amount of energy. Kriha also said 5G will "help us to provide the data in a highly efficient way", and pointed to the gains that can be made through the use of technology such as network functions virtualisation, or bringing compute power closer to the customer through mobile edge technology.
However, Kriha warned that these gains will only be possible if the new technology is implemented in the correct way. He also noted that while 5G is enabling new services such as cloud gaming and virtual and augmented reality, thereby "shifting the consumption from the customer into our network", telecoms operators "have to be really careful that we are able to cope with that increase in energy consumption in the future as well".