European operating businesses are continuing to ratchet-up participation in connected vehicle projects as part of efforts to develop 5G industrial use cases.
A testing centre in Spain appears to fit with smart city ambitions, while, in the UK, connectivity for ambulances as part of research into using 5G as the basis for remote diagnosis and treatment within emergency health scenarios.
Telefónica's startup investments playing a role in research projects.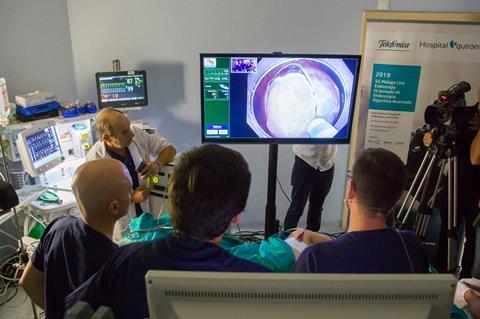 Telefónica España, European vehicle inspection company Dekra, and the government of Andalucía in southern Spain are to establish an open innovation testing and certification centre for 5G-based vehicle-to-everything (V2X) technology.
The centre will be based in the city of Malaga and feature an outdoor circuit and hangar with a private LTE-5G network supporting proof of concept, certification and approval services for vehicles communicating with their surroundings. This includes other vehicles, people, the road, service stations, traffic lights, and tolls.
The circuit will be equipped with 5G infrastructure to test use cases in realistic scenarios. 5G-based activities at the centre will include connectivity and on-board services, advanced navigation and infrastructure, vehicle monitoring and maintenance, automated payments, safety and the prevention of accidents, plus assisted driving and autonomous vehicle technologies.
The hangar will also be used by to perform tests designed to verify the proper functioning of 5G services in other environments.
In addition, an agreement between the regional government and the municipality of Malaga will provide startups located in the city's La Farola acceleration hub with full access to the test centre's facilities, with the goal of boosting the ecosystem around V2X technology.