Telxius finds a home at US infrastructure giant.
Transaction expected to wipe €4.6bn off Telefónica net debt.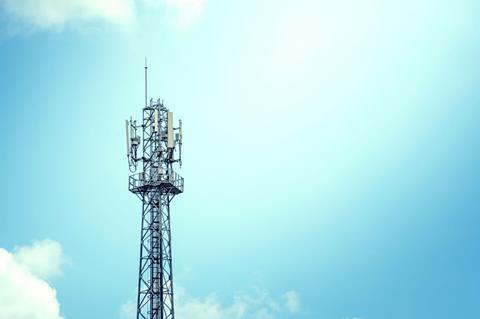 Telefónica Group agreed to sell the tower division of its Telxius subsidiary to American Tower for €7.7bn in an all-cash deal, marking a major step in the Spanish operator's ongoing efforts to reduce debt by offloading infrastructure assets.
US-based independent infrastructure company American Tower will acquire 31,000 tower sites in Europe and Latin America from Telxius, mainly in Argentina, Brazil, Chile, Germany, Peru, and Spain. Roughly 80% of the Telxius sites are in Germany and Spain, which will make the company one of the largest independent tower providers in Europe. American Tower will also build 3,300 additional sites in Brazil and Germany by 2025.
Following the transaction, Telefónica operating businesses will continue to lease the tower sites from American Tower under similar terms to existing Telxius contracts, becoming a long-term anchor tenant.
Telefónica Executive Chairman José María Álvarez-Pallete said the deal with American Tower will enable the operator to "focus on our most ambitious objectives: the integration of O2 with Virgin in the United Kingdom, the purchase of Oi's mobile assets in Brazil, and the reduction of debt".
Telefónica said it expects the tower sale to produce a capital gain of about €3.5bn and that the transaction, when completed, will reduce net financial debt by approximately €4.6bn.
The deal will comprise two transactions — one for Europe and one for Latin America — and is expected to close in several phases starting from the quarter to 30 June 2021, subject to regulatory approvals.
What's next for Telxius?
Telxius is Telefónica's majority-owned infrastructure subsidiary. Telxius shares are divided between holding company Pontel Participaciones, which has a 60% stake, and investment fund KKR with a 40% holding. Pontel, in turn, is shared between Telefónica, with an 83.35% stake, and Pontegadea, the holding company of Zara billionaire Amancio Ortega, with a 16.65% holding. Through Pontel, Ortega has a 9.9% stake in Telxius, which reduces Telefónica's directly controlled share to 50.1%.
Telxius comprises the tower infrastructure division being sold to American Tower, as well as a submarine arm with 100,000km of subsea cables, which is also reportedly being considered for a sale that would value the division in the region of €2bn (Telefónicawatch, #149).
Telefónica has been bulking up Telxius tower assets, most recently transferring 10,000 sites from Telefónica Deutschland to the business in 2020 (Telefónicawatch, #144). Following the sale of 2,029 towers in Colombia and Ecuador to Phoenix Tower International for €289m at the end of 2019, further infrastructure sales were expected as the Spanish operator has made debt reduction a strategic priority (Telefónicawatch, #140).
It is not clear whether Telefónica will continue its strategy of transferring tower assets into Telxius. Most of the Group's remaining towers are within Cornerstone Telecommunications Infrastructure Limited (CTIL), the passive network-sharing joint venture (JV) between Telefónica UK and Vodafone UK. Both operators are now free to "commercialise" their 50% stakes in CTIL since a new "Master Services Agreement" came into effect on 1 January 2021 (Telefónicawatch, #141–#142 and see separate).
A Telefónica spokeswoman said that "all options are open" for its CTIL stake. "Our stake could be transferred into Telxius or generally to any other third party, in total or partially, including ATC [American Tower]", she said. However, as the share in CTIL falls into the pending O2–Virgin Media JV in the UK, any deals will have to be agreed by Telefónica's future UK partner.
Subsea sale on the horizon?
Now that Telefónica has found a buyer for its towers, reports suggest the operator is eager to offload the submarine cable assets. Group Chief Operating Officer Ángel Vilá said in the earnings call for the quarter to 30 September 2020 (Q3 2020) that a sale was possible, and that "all possible strategic alternatives" were being considered for the submarine unit.
Telefónica reportedly hired corporate banks Greenhill and Société Générale to offload the subsea cable unit, according to a report by Cinco Días in November 2020. Market rumblings indicate that two of the most interested buyers are US infrastructure investment firm I Squared and US submarine cable operator Aqua Comms, reported elEconomista.
What's left at Telefónica Infra?
Telxius comprises the bulk of Telefónica Infra, the division created to house and leverage the Group's infrastructure assets. With the tower sale to American Tower (which included distributed antennae systems) and the widely expected sale of the submarine unit, Telefónica Infra is looking quite slim. The remaining assets in Infra include data centres and certain fibre projects, such as the newly formed JV with Allianz to roll out fibre-to-the-premises in Germany (Telefónicawatch, #148–#149).
Remaking Europe's tower landscape
American Tower's move into Europe changes the competitive landscape with the arrival of another large independent tower provider. Although the Telxius acquisition will add 7,000 sites to its network in Latin America, most of the sites are in Germany (12,500) and Spain (11,300).
American Tower's first foray into Europe was in 2012 when it acquired 2,000 sites from KPN's E-Plus (now part of Telefónica Deutschland). Before the Telxius deal, the company had just 2,800 sites in France, 2,200 in Germany, and a handful in Poland. Telxius assets will catapult the US company into the top tier of independent tower providers in Europe.
The appearance of a deep-pocketed infrastructure company could also signal an increase in tower M&A activity in the region, especially as large operators like Orange and Deutsche Telekom have yet to make big moves to offload their tower assets. The table highlights some of Europe's tower movers and shakers.
American Tower
28,825 sites in France, Germany, Poland, and Spain.
As part of Telxius deal, American Tower acquired 12,500 sites in Germany and 11,300 sites in Spain.
Sources: Companies, Telefónicawatch, Vodafonewatch.
Cellnex

75,000 sites in eleven European countries.

Recently acquired 24,600 sites from CK Hutchison and entered agreement with Altice France and Starlight Holdco to acquire 10,500 sites in France and build an additional 2,500 in the country. Cellnex projects its total number of sites to reach 107,000 by 2028 through deal closings and planned roll-outs.

CTIL

14,200 macro sites in UK.

Telefónica UK and Vodafone UK JV. As of 1 January 2021, operators can sell 50% stakes.

Vantage Towers

82,000 macro sites.

Vodafone's European TowerCo spinout, planning initial public offering in early-2021 with listing on Frankfurt Stock Exchange.

Michelle Donegan is an experienced telecoms writer and has been contributing as a reporter and news analyst for TelcoTitans since July 2020.