Telxius finds a home at US infrastructure giant.
Transaction expected to wipe €4.6bn off Telefónica net debt.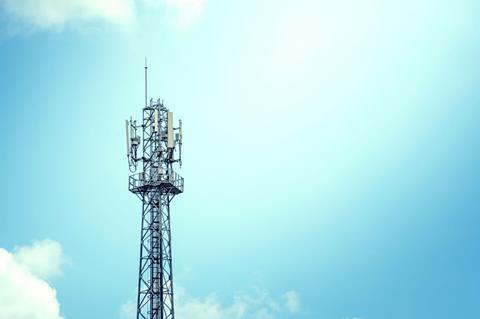 Telefónica Group agreed to sell the tower division of its Telxius subsidiary to American Tower for €7.7bn (£6.9bn) in an all-cash deal, marking a major step in the Spanish operator's ongoing efforts to reduce debt by offloading infrastructure assets.
US-based independent infrastructure company American Tower will acquire 31,000 tower sites in Europe and Latin America from Telxius, mainly in Argentina, Brazil, Chile, Germany, Peru, and Spain. Following the transaction, Telefónica operating businesses will continue to lease the tower sites from American Tower under similar terms to existing Telxius contracts.
Telxius is Telefónica's majority-owned infrastructure subsidiary. Telxius shares are divided between holding company Pontel Participaciones, which has a 60%‑stake, and investment fund KKR with a 40%‑holding. Pontel, in turn, is shared between Telefónica, with an 83.35% stake, and Pontegadea, the holding company of Zara billionaire Amancio Ortega, with a 16.65% holding. Through Pontel, Ortega has a 9.9% stake in Telxius, which reduces Telefónica's directly controlled share to 50.1%.
Telxius comprises the tower infrastructure division being sold to American Tower, as well as a submarine arm with 100,000km of subsea cables, which is also reportedly being considered for a sale that would value the division in the region of €2bn (Telefónicawatch, #149).
Telefónica has been bulking up Telxius tower assets, most recently transferring 10,000 sites from Telefónica Deutschland to the business in 2020. Following tower asset sales at the end of 2019 in Ecuador and Colombia, further infrastructure sales were expected as the Spanish operator has made debt reduction a strategic priority (Telefónicawatch, #140). Independent infrastructure company Cellnex has been in the frame as a potential suitor for Telefónica tower assets.
Telefónica Executive Chairman José María Álvarez-Pallete said the deal with American Tower will allow the operator to "focus on our most ambitious objectives: the integration of O2 with Virgin in the United Kingdom, the purchase of Oi's mobile assets in Brazil, and the reduction of debt".
Telefónica said it expects the tower sale to produce a capital gain of about €3.5bn and that the transaction, when completed, will reduce net financial debt by about €4.6bn.
The deal will comprise two transactions — one for Europe and one for Latin America — and is expected to close in several phases starting from the quarter to 30 June 2021, subject to regulatory approvals.


Michelle Donegan is an experienced telecoms writer and has been contributing as a reporter and news analyst for TelcoTitans since July 2020.