Open Future innovation hubs scout for Spanish startups with broad technological focus.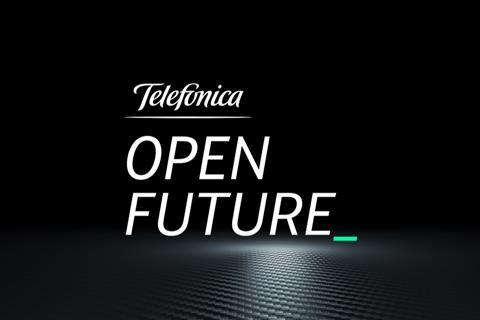 Telefónica Open Future launched its second innovation call of the year as it seeks a diverse range of startups in Spain. The call is running across eleven of Telefónica's nineteen Open Future Hubs in the country, and will close on 15 October.
Although open only to startups in Spain, and trumpeted as an initiative to kickstart the "local business ecosystem", Telefónica is looking to surface startups with a "global vision". Startups replying to the call are offered mentoring, increased visibility for their innovations, and access to professional networks (including potential investors).
As is apparently the way with Open Future innovation calls, Telefónica cast its net wide: projects incorporating a wide variety of technologies are welcome to register, with blockchain, cybersecurity, Internet of Things, agrotech, and smart-tourism among those highlighted.
Open Future sits under Telefónica's Connected Open Innovation arm alongside Telefónica Innovation Ventures, Venture Studio, and Wayra. Wayra's own Activation Programme, which aims to accelerate scaling of startups by integrating "exclusive and free" technologies, was launched in June 2020. Earlier in the year, Telefónica claimed that its Connected Open Innovation umbrella arm had invested in excess of €166m (£152.7m) since 2011. It has more than 500 active startups in its portfolio, 130 of which are now working with Telefónica (Telefónicawatch, #142).
Telefónica casts net wide
Some 170 startups registered in the previous edition, launched in February 2020, a 28% increase in uptake on the prior edition. Nine Hubs participated in that spring call, compared to the eleven involved in this round. The broad focus — with the call effectively extended to startups with any technological focus — means intake may be somewhat higher again this time.
Entrepreneurs and startups were encouraged to register with Hubs that best suit their proposal, though — as shown in the table below — only three centres appear to focus on specific technologies. The remainder trumpet business model validation, mentoring, and co-working opportunities as their primary draws. Though Open Future's broad message is about startup acceleration, individual Hubs appear to offer little more than co-working spaces and mentorship. A 5G-enabled vehicle-to-everything (V2X) testing hub in Málaga, Telefónica's Gran Vía HQ in Madrid, and the smart-city Hub in the northern African enclave of Ceuta buck the trend by asking for more focused proposals.
Participating Open Future Hubs, Call II, 2020
Hub
Named partners and co-hosts
Source: Telefónica Open Future.

Alicante

Universidad de Alicante.

El Cable (Almería)

Junta de Andalucía.

Ayuntamiento de Almería.

El Cubo (Sevilla)

-

La Farola (Málaga)

Junta de Andalucía.

Ayuntamiento de Málaga.

LAB V2X 5G (Málaga)

Ayuntamiento de Málaga.

DEKRA.

Junta de Andalucía.

El Patio (Córdoba)

Junta de Andalucía.

Ayuntamiento de Córdoba.

Ceuta

Ciudad de Ceuta.

Extremadura (Badajoz)

Junta de Extremadura.

Gran Vía (Madrid)

Wayra Madrid

Ideas Melilla

Ciudad Autónoma de Melilla.

Segovia

Segovia Activa.

Joseph Purnell is a Staff Reporter for TelcoTitans, contributing telecoms news analysis since 2019 as part of the TelcoTitans Editorial team.