Telefónica attempts to muscle in on Orange‑Vodafone sharing deal prompts a revision of plans to protect synergies while minimising risk of regulatory interference.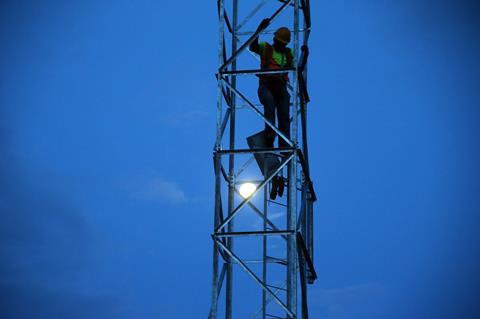 Telefónica España's proposed network-sharing arrangement with Orange Spain and Vodafone Spain has reportedly run into problems, and may be more limited in scope than originally anticipated.
In April 2019, the two Telefónica peers entered an active network-sharing deal, including both towers and radio equipment for 2G–4G (and subsequently 5G) networks in towns and municipalities with populations of between 1,000 and 175,000 people. The agreement was expected to cover roughly two‑thirds of the country, and was an extension of a deal signed between the two operators in 2006 and renewed in 2016, and involves the sharing of 14,800 radio sites. Telefónica reportedly expressed an interest in joining this expanded agreement in September 2019 but, according to business daily Expansión, the discussions have now run into difficulties over financial and technical issues.
The complexity of sharing infrastructure is said to increase considerably with an additional operator entering the arrangement, bringing its own spectrum bandwidths and equipment requirements. The prospect of further loading sites with 5G kit to satisfy all partners' requirements was also said to be exacerbating the difficulty of the task. Perhaps even more significantly, the cost of incorporating Telefónica into the agreement would have a substantial impact on the level of efficiency savings that could be achieved by the alliance.
Vodafone Spain has said the original network-sharing deal with Orange will save it €600m over the next ten years, both in capital and operating expenditure.
However, it does not appear likely that Orange and Vodafone will be in a position to choose to entirely exclude Telefónica as a seemingly willing partner in the network‑sharing project, for fear of attracting unwanted regulatory attention and accusations of acting in an anti‑competitive manner.
The negotiations are therefore now said to have taken a new direction, with the scope of Telefónica's additional involvement being limited to areas with much smaller populations where the network deployment return on investment is worst. While this may still put a dampener on the level of synergies Orange and Vodafone can achieve through the arrangement, it may also cap the risk of official interference.