Telefónica España's distribution unit split into three departments, targets efficiency gains.
Telyco stores to be given experience-focused facelift to maximise post-COVID high street surge.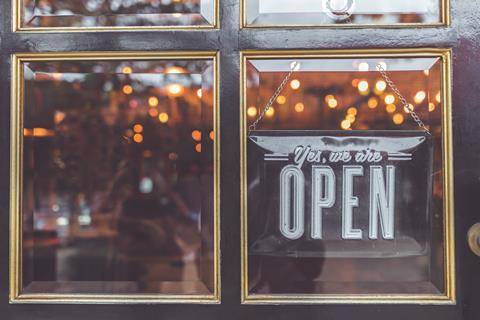 Telefónica España (Movistar) reportedly approved a draft proposal for a structural reorganisation of its retail management and distribution subsidiary Teleinformática y Comunicaciones (Telyco).
It will see Telyco split into three separate "departments": Dirección Comercial de Empresas; Dirección de Operaciones; and Dirección Comercial de Tiendas. According to "sources familiar with the process", as cited by Cinco Días, the proposal is intended to ensure integrated and simplified operations for Telyco, with a more agile management structure.
Empresas (Business): to focus on the "centralisation" and future development of the unit's commercial activities.
Operaciones (Operations): a business support function overseeing communications, human resources, and logistics.
Tiendas (stores): responsible for commercial management of Telyco's 350-plus points of sale.
Cinco Días said Empresas and Operaciones will be headed by Pablo Asenjo Laínez and Ángel Taravillo de la Cuadra, respectively. A Telefónica Group veteran, Asenjo has been Sales Director at Telyco since 2013 with a focus on Telefónica consumer sales through controlled stories and regional SME sales, while Taravillo also appears to be a long-serving Telyco director. Tiendas, meanwhile, will fall under the command of Javier López Ortiz, currently South Territorial Director, Telyco. Fernando Saldaña is expected to continue in his role as CEO of the business.
Stores to remain a key element of commercial strategy
Under the reported new plan, Telyco will also "renovate" brick-and-mortar stores, in a move intended to improve customer experience linked to sales of traditional telecom services and facilitate the promotion of specialised products (such as those in the fields of home security and telehealth), Cinco Días said.
Cinco Días also highlighted the importance of physical support channels to the operating business, adding that it formed a "key element" of Telefónica's efforts to meet the challenges posed by an increasingly competitive environment, post-COVID-19.
The Telyco footprint comprises high street shops and concessions in department stores. 100%-owned by the operating business, it runs Telefónica's flagship store at its headquarters in the Gran Vía, Madrid.
Movistar's retail footprint spans about 1,000 locations across Spain, according to Cinco Días, the vast majority of which fall under the responsibility of independent distributors.

Sam Patterson is a Staff Reporter for TelcoTitans, contributing telecoms news analysis since September 2020 as part of the TelcoTitans Editorial team.