Chief Digital Officer given formal oversight of Spanish telco's VC function, as part of wider innovation brief.
Move appears largely administrative while also another show of confidence in Group's digital agenda.
Ex-Group Chairman given task of setting up 2024 centenary activities.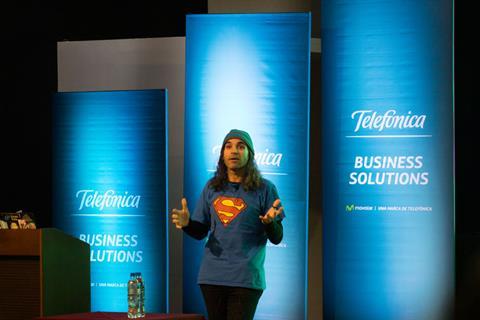 Telefónica has reshuffled its venture capital leadership by officially extending Chief Digital Officer Chema Alonso's brief to encompass its prolific startup investment function.
The move, reported widely in the Spanish media, has seen Alonso become President of Telefónica Open Innovation, the parent division of incubation, investment, and acceleration arm Wayra, as well as various other associated venturing initiatives and tie-ups.
Solana gets the party started
Current Open Innovation President (and one-time Telefónica Chairman) Luis Solana is being shifted into a new job overseeing preparations for the operator's centenary celebrations, set for 2024, according to Cinco Días.
Solana was Group Chairman in the 1980s when Telefónica was still a state-owned company, and is reported to have had close links to the ruling party of the time, the Socialist Workers' Party. Under the reign of current Executive Chairman José María Álvarez-Pallete, Telefónica has been moving away from senior appointments that could be portrayed as politically motivated, although the process has been a drawn-out one.
Tying the digital innovation room together
While not a dramatic change, the move is seen as strengthening the position of Alonso — who sits on the Telefónica Executive Committee and drives the Group's digital agenda. He has been working under Chief Strategy & Development Officer Mark Evans since a 2021 reorganisation of Telefónica's top team (Telefónicawatch, #157).
Even before the 2021 reshuffle, when Alonso was Chief Digital Consumer Officer for the Group, he was still overseeing and steering the activities of Telefónica's venturing efforts (Telefónicawatch, #148).
Ever since taking on a broader role to devise Telefónica's data-driven digital transformation strategy in 2016, he has had a wide-ranging remit that has not always been easy to pin down by job title. In a June 2022 podcast interview hosted by Broadcom, Alonso said he leads teams that work on platforms (particularly the key Telefónica Kernel digital platform), data strategy, digital services and products, and innovation.
Telefónica Executive Committee, July 2022
Executive
Role
Source: Telefónica.

José María Álvarez-Pallete

Chairman and CEO

Eduardo Navarro

Chief Corporate Affairs & Sustainability Officer

Pablo de Carvajal

General Counsel & Regulatory Affairs

María García Legaz

Chief of Staff

Marta Machicot

Chief People Officer

Laura Abasolo

Chief Financial & Control Officer and Chair, Telefónica Hispam

Alfonso Gómez Palacio

CEO, Telefónica Hispam

Mark Evans

Chief Strategy & Development Officer

Chema Alonso

Chief Digital Officer

Ángel Vilá

Chief Operations Officer

Enrique Blanco

Chief Technology & Information Officer

Christian Gebara

CEO, Telefónica|Vivo

Emilio Gayo

CEO, Telefónica España

Markus Haas

CEO, Telefónica Deutschland

Guillermo Ansaldo

CEO, Telefónica Infra

José Cerdán

Chief Business Solutions Officer and CEO, Telefónica Tech

Lutz Schüler

CEO, Virgin Media O2