Milagros Montenegro takes on what appears to be a new purchasing role at the Hispam unit.
More growth is reported for Q3, but it's still early days for Hispam.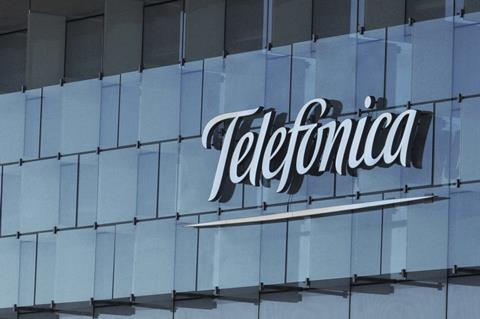 Telefónica appointed a new head of procurement for its regional Hispanoamérica (Hispam) unit, lining up with Group strategy to implement a new multi-country operating and management model to maximise the value of its assets in Latin America.
Milagros Montenegro, the former Chief Financial & Control Officer at Telefónica Peru, became Director of Strategy & Purchasing at Telefónica Hispam with effect from 3 November. Telefónica Peru said it was rejigging its leadership to "enhance regional synergies", in an effort to better align the operating business with Hispam division priorities and practices.
It seems that Montenegro is moving into a newly created role, suggesting that Telefónica could be looking to accelerate centralisation of procurement for Hispam. As things stand, Telefónica says its buying model is based on "global procurement management from Telefónica Global Services, in coordination with local procurement teams in each country".
Laura Abasolo, Telefónica's Chief Financial Officer and Head of Telefónica Hispam, indicated in August that a new business model is emerging for the region, and gathering operational momentum behind the asset-light strategy. The Hispam unit is increasingly autonomous and has a dedicated management team, reporting to Abasolo (Telefónicawatch, #149).
During the Group's latest earnings call, for the quarter to 30 September (Q3 FY21), Abasolo went further still, pointing to a broader consolidation of Hispam functions and management.
" Since we took the decision to run Hispam in a different way, we've been approaching the region in a very disruptive model and therefore we have achieved great fruits [from] the new management model. "

" First of all, the management approach is completely different. We have gone through a regional model in which we not only share best practice, but we run many important projects for the whole region, with a team which [has] people in Madrid, [and…] every country in Hispam. So, that not only allows us to be more efficient, it has also driven a lot of agility and we are already reaping the savings of that new regional model. "

— Abasalo.
Abasolo indicated the refined management model will be fully up and running by 2022. She also made reference to the Hispam unit being "self-sustained" and "not dragging management focus, not dragging financial resources".
Green shoots
Telefónica has seen some signs of stability emerging in the Hispam unit in the past two quarters, but it is still early days for any recovery.
While both revenue and operating income before depreciation and amortisation (OIBDA) saw growth in Q2 FY21, this was the first simultaneous positive change in reported terms for three and a half years.
The Hispam unit was able to maintain this momentum in Q3 FY21, when both revenue and OIBDA again posted positive growth on both a reported and organic basis. Telefónica noted that the division achieved a fourth consecutive quarter of accelerating organic growth in both service revenue (6%, compared to 3.2% in Q2 FY21) and OIBDA (11.6%, compared to 0.3% in Q2 FY21).

Anne Morris is a freelance journalist, editor and translator. She has been working as a reporter and news analyst for TelcoTitans since 2016.