Union negotiations begin over new phase of headcount reduction.
Reports suggest more than 3,000 staff will be offered voluntary redundancy, although eventual job cut total expected to be lower.
Move comes amid ongoing competition and inflation concerns.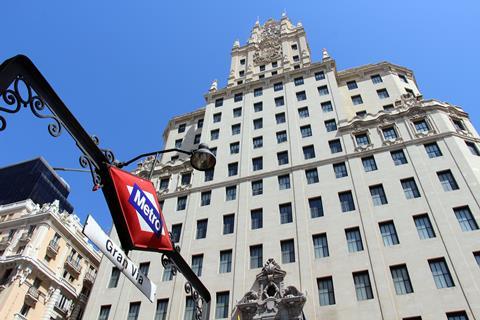 Telefónica was reported to have put an incentivised early‑retirement plan on the table for its Spanish employees, as part of discussions regarding a new round of job cuts in its challenging home market.
The Group is offering voluntary redundancy to staff born in or before 1967, local reports cited Spain's Unión General de Trabajadores (UGT) as saying. Some 3,261 of Telefónica's Spanish workers are said to fall into that bracket, although the operator is thought to be limiting take‑up of the offer to 60% of eligible staff, indicating the eventual jobs toll will come in under the 2,000–4,000 range previous reports had raised as a possibility.
It has also been suggested that some departments and offices will be excluded from the so‑called Plan Social de Empleo ("Social Employment Plan"), including those focused on artificial intelligence, marketing, and security. "Most of the redundancies will be offered in the network deployment, maintenance, and more basic customer service departments", UGT representative Diego Gallart told Reuters.
Telefónica is said to be being advised by KPMG on the plan, and to have entered discussions with unions in late‑November 2021, with a view to initiating voluntary redundancies during the first half of 2022. The unions are said to have not yet fully analysed Telefónica's proposals, or agreed the terms of the scheme, including a planned sliding scale of payouts depending on executives' length of service.
The reports chime with a previous El Confidencial article indicating that voluntary redundancy was set to be offered to executives over 54 years old at three Spanish subsidiaries: Telefónica España; Telefónica Móviles España; and Telefónica Soluciones de Informática y Comunicaciones de España.
Gallart previously told Reuters that when comparable voluntary packages had been offered in the past, roughly 65% of those eligible had agreed to take redundancy. "A part of the workforce wants these packages", he said, while adding that it remains "bad news" for the economy when jobs are lost.
The redundancies programme continues a long‑running trend of cutbacks in Telefónica's workforce in Spain. The Group has moved back into top‑line growth in its home market this fiscal year, although has warned of rising energy costs as a drag on profitability, and lent its voice to calls for consolidation amid ongoing "intense" competition at the lower end of the market. Rivals Orange Spain and Vodafone Spain have both announced wide‑scale job cuts in 2021.
Telefónica headcount, 2016–2020
2016
2017
2018
2019
2020
Note: figures accurate as of 31 December each year.

Source: Telefónica.

Group

127,323

122,718

120,138

113,819

112,797

Spain

28,107

27,291

25,305

22,869

22,978
Precedent set
The three companies in question are covered by Telefónica's Collective Agreement of Related Companies (CEV), which provides a working framework for employees in Spain. The second iteration, CEV II, was first drawn up in 2019 and updated in mid‑2021. It includes an Individual Contract Suspension Plan (PSI, in Spanish), which allows eligible employees to take an extended leave of absence on two‑thirds salary until retirement age. The PSI programme, which Telefónica first adopted in 2016, extended in 2018, and updated in 2019, resulted in 6,300 job cuts. Eligible workers had to be aged over 53 with at least 15 years' service at the operator. Roughly 60% of eligible employees agreed to the PSI terms (Telefónicawatch, #114, #126, and #137).