Agro-IoT Lab graduate lands cash injection.
Opportunities in the mining sector driving Telefónica IoT investments in Latin America.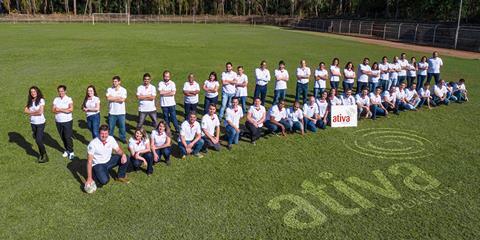 Wayra Brazil, Telefónica's local accelerator unit, teamed up with venture capital player KPTL to invest an undisclosed sum in Internet of Things (IoT)-based mining solution provider ATIVA Soluções.
The investment builds on an existing partnership between Telefónica|Vivo and ATIVA Soluções, which has a footing in North and South America and provides a management platform (named Sollus) for industrial machinery, with real-time data-tracking and automation capabilities.
Livia Brando, Wayra Brazil's Country Manager, suggested the injection of capital was premised on ATIVA's participation in the Agro-IoT Lab programme, flagging that the vendor showed "high business potential and scalability" in the business-to-business space.
Agro-IoT Lab is a startup accelerator run by Vivo with support from Ericsson, biofuel-focused energy provider Raízen, and KPTL. In May 2019, Telefónica highlighted a new range of IoT solutions applied to farming and forestry machinery. These solutions were said to have been developed in collaboration with Agro-IoT Lab startups (Telefónicawatch, #134 and #135).
Mining for growth opportunities
Telefónica has marked out the mining sector as an area of strategic focus, with a keen eye on Brazil and Chile — two of the largest iron ore producers on the planet — and ATIVA Soluções' IoT solutions are a potential gap-filler for the operator's portfolio.
Vivo recently paired with Nokia and mining group Vale to deploy a private LTE network at the Carajás mine in Brazil — pitched as a means of controlling autonomous mining equipment such as bolters, crushers, and drill rigs — with future 5G-enablement promised. Another mining group Telefónica is also helping provide a campus network for is Minera Las Bambus in Apurimac, Peru (Telefónicawatch, #138 and #146).

Sam Patterson is a Staff Reporter for TelcoTitans, contributing telecoms news analysis since September 2020 as part of the TelcoTitans Editorial team.