Caught in political cross-fire, Peruvian operating business fends off flak over award of telecoms concession.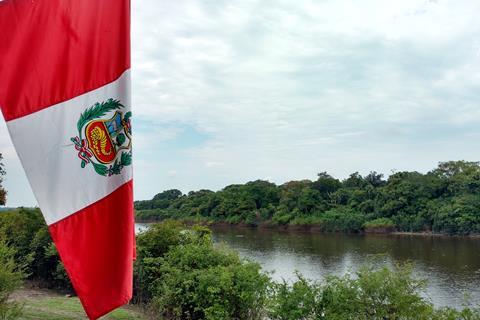 Telefónica Peru (Movistar) hit controversy after flagging the creation of a new subsidiary called Pangeaco SAC in the midst of a social and political crisis in the country.
It seems that Movistar and the Ministerio de Transportes y Comunicaciones (Ministry of Transport and Communications/MTC) felt compelled to justify the award of a licence for Pangeaco, after a Twitter and media storm regarding MTC's announcement of the concession within what many deemed to be a very short period of time.
The Telefónica operating business insisted it had complied with all legal requirements when obtaining the 20-year concession, which will allow the business to offer public telecoms services. It noted it had requested the concession in August 2020 and received approval on 14 November 2020, suggesting the process was concluded within the usual timeframe for such matters.
The operator now has 60 days to deliver a signed contract confirming its plans, alongside a guarantee of its proposed investment.
Politics and corruption allegations muddying waters
The controversy surrounding the issue of the licence, the precise purpose of which Telefónica has not yet disclosed, appears to be linked to the political turmoil in Peru, following the ousting of President Martín Vizcarra.
Vizcarra, elected as an anti-corruption champion and expected to address alleged problems in the country's parliament, was forced to leave his post following disputed allegations that he himself had accepted bribes early in his career.
Some observers seemed to find it suspicious that the licence was then granted just as Augusto Valqui Malpica was sworn in as the new Minister of Transport and Communications in Prime Minister Ántero Flores-Aráoz's cabinet, following the appointment of Manuel Merino as interim President. Valqui Malpica previously served in the same post in 1990, under the late former President Alan García.
In the wake of widespread protests in the country, resulting in several deaths, Merino stepped down from his post in mid-November, less than a week after his appointment. The entire cabinet is also believed to have resigned, although ministers will remain in post until successors are appointed.
Nothing happened
Movistar said nothing out of the usual had taken place.
The operator pointed out that MTC had granted more than 800 concessions for public telecoms services as of November 2020; four have been awarded this month alone. The MTC also indicated that the maximum period in which to grant a new single concession such as this is 50 working days.
A capital idea: new unit is urban-focused
Not much seems to have been revealed about Pangeaco and how it will operate within the wider Telefónica Peru business. The MTC notice said that the single concession was granted without an allocation of radio spectrum, and that the concession is initially for the creation of an un-switched local carrier for the city of Lima. This may point to the licence being used in relation to the development or deployment of Smart City applications, or a project such as a public Wi-Fi network.

Anne Morris is a freelance journalist, editor and translator. She has been working as a reporter and news analyst for TelcoTitans since 2016.