TIV investment builds on partnership between ElevenPaths and the industrial cybersecurity specialist.
Reinforces current focus on protecting operational technology.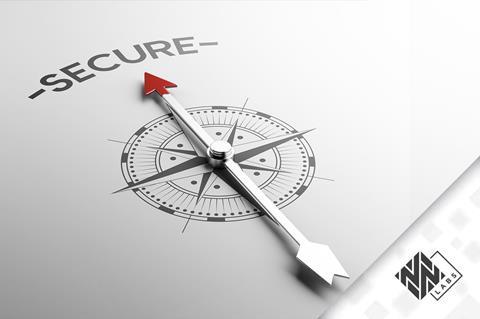 Telefónica deepened ties with industrial cybersecurity specialist Nozomi Networks.
Building on a recent joint services agreement between Nozomi and ElevenPaths, Telefónica's cybersecurity unit (Telefónicawatch, #144), Telefónica Innovation Ventures (TIV) made an investment in the US‑based company. How much Telefónica's corporate venture vehicle invested was not disclosed, but funding in Nozomi now exceeds $54m (€47m).
Other investors include Energize Ventures, GGV Capital, Lux Capital, and Plangent Investments.
Telefónica described the TIV investment as a "strategic undertaking", and it gives the Spanish Group skin in the game when it comes to protecting operational technology (OT) and Internet of Things (IoT) infrastructures in various industry sectors, including automotive, energy, logistics, manufacturing, and pharmaceuticals.
Guenia Gawendo, TIV Director, highlighted the importance of "monitoring and threat detection systems" in industrial environments where "critical assets are exposed to constant and ever‑changing threats". She paid particular attention to artificial intelligence-based technology developed by Nozomi, describing it as "essential" to Telefónica's industrial customers.
Getting smart
ElevenPaths, which has been subsumed into Telefónica Tech (Telefónicawatch, #144), struck up a partnership with Nozomi in January 2020. Under that arrangement, ElevenPaths was to incorporate Nozomi's 'smart' managed security service provider (MSSP) solution. MSSP offers risk management capabilities for industrial network and critical infrastructure customers. The partnership also gives Nozomi access to Telefónica's global network of Security Operations Centres.
Nozomi purportedly supports hundreds of thousands of devices in more than 1,400 installations in various industrial sectors, placing particular focus on IT–OT integration. Rames Sarwat, Director of Alliances at ElevenPaths, said security monitoring technologies such as those provided by Nozomi were a "key piece in the cybersecurity strategy of companies with OT systems".
Cybersecurity ramp‑up
Organisational changes at ElevenPaths alongside some new Group‑level partnerships suggest Telefónica is looking to raise its profile and widen its portfolio in the cybersecurity space.
ElevenPaths, now as part of Telefónica Tech Cybersecurity, looks set for a more international focus, too. Gonzalo Figueroa's appointment to the newly created Chief Financial Officer (CFO) role at the cybersecurity unit underlines desire for growth. Figueroa was formerly Group CFO for Telefónica's Ingenieria de Seguridad security engineering company.
Recent tie‑ups also point to growing cybersecurity ambition:
In June 2020, ElevenPaths broadened its relationship with longstanding network security partner Fortinet around IoT and OT (see separate report).
In June 2020, Telefónica teamed up with Siemens Digital Industries to offer cybersecurity solutions to enterprise customers (Telefónicawatch, #144). The pair aim to ensure "maximum robustness" for facilities and networks by focusing on OT and IT, leveraging, perhaps, Fortinet and Nozomi capabilities. Telefónica España Chief Executive Emilio Gayo said the partnership will be a "starting point for extending cybersecurity services".
In April 2020, ElevenPaths agreed a "strategic collaboration" with Chronicle, Google Cloud's cybersecurity solutions subsidiary. The deal is focused on providing managed security analytics services to enterprises in Europe and Latin America (Telefónicawatch, #142). Deeper ties with Google Cloud in Spain, targeting businesses customers, also highlight security offerings (Telefónicawatch, #144).