Round-up of recent activity among Telefónica‑backed startup and venturing ecosystems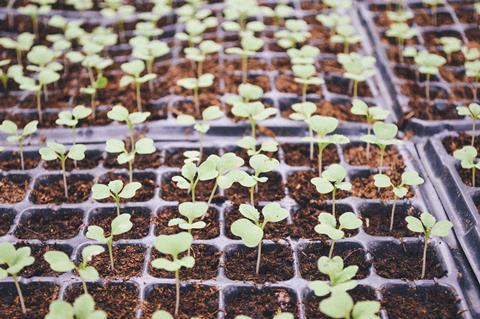 Round-up of recent activity among Telefónica backed startup and venturing ecosystems

Entity

Domicile

Activity

Detail

Sources: IMIX; Telefónica.

Bizkaia Open Future

Spain

New call

Bizkaia Open Future, the innovation hub created by Telefónica and the province of Bizkaia (Biscay) in the Basque Country, issued a second call in October 2019 to local technology-focused startups and small‑ and medium-size enterprises (SMEs). Areas of focus included big data, cybersecurity, digital transformation, Internet of Things, and user experience.
Telefónica said it was intending to recruit up to seven participants to the acceleration programme.

Since launching at the end of 2015, the telco said Bizkaia Open Future had issued eight calls and received more than 220 proposals via local organisations, including: Dibal; IMQ; OSI Ezkerraldea Enkarterri Cruces‑Cruces University Hospital; Ingeteam; Sidenor; Tecuni; and Velatia. Local companies accelerated through the first call were Binary Soul, Keynetic, Ludus, RKL, and Sealpath (Telefónicawatch, #124 and #133).

IMIX

Peru

Co‑investment

Wayra Peru, Telefónica's local open innovation hub, made a joint investment in Colombia-based fintech startup IMIX with investor group The Board Peru.

IMIX has developed a digital financial inclusion platform that is designed to integrate and manage the offerings of financial services providers through customer service channels such as banking and commercial agents. It said Telefónica's support will strengthen its expansion in the Latin America region.

Open Future

International

Startup call

Telefónica Open Future announced that technology solutions provider Aeorum had won its Call Global 2019 Internet para Todos (2019 Internet for All Global Call). The call was launched at the end of May 2019 (Telefónicawatch, #136), and sought proposals focused on supporting delivery of rural connectivity and subsequent new services over the infrastructure.

Aeorum's submission centred on the automatic mapping of potential broadband deployment areas via drones, and identifying operational improvements during the broadband rollout and validation phase. It will now gain access to a workspace for three‑ to six-months in one of Open Future and Wayra's international hubs (see separate report), mentoring from the Internet para Todos (IpT) team, and promotion through Telefónica's communication channels. The project could be rolled out in a three‑ to six‑month pilot, valued at €100,000, if deemed commercially viable, with the possibility of inclusion in Telefónica's service catalogue.

Telefónica said more than 230 submissions were received from startups representing nine countries, with other finalists including: data2ai (internet connectivity for cocoa and coffee farmers); Fundación EHAS (not-for-profit technology healthcare delivery solutions for rural areas in developing countries); Hiber Global (Internet of Things satellite solutions); PayEasy (mobile payments without internet connectivity); RightMesh (blockchain-based mobile mesh-networking); and Share Internet Data (crowdsourced internet access to promote social-inclusion).

The latest call is part of the IpT programme, which Telefónica launched in Latin America in February 2018 (Telefónicawatch, #124). The initiative aims to take internet access to an additional 100 million people in the region, utilising innovative technology and business models. Is forms part of the telco's collaboration with Facebook, and involves other partners, including leveraging Telecom Infra Project participation (Telefónicawatch, #121 and passim),.

SII

Global

New call

Telefónica launched a new edition of its Sustainable Innovation Initiative (SII) to promote new ideas that create value for the telco and generate a positive impact on society and the environment. The call is open to all Telefónica Group employees, startups in the Telefónica Open Innovation ecosystem (including Open Future and Wayra), and suppliers.

Telefónica said it was particularly seeking projects that address the most pressing challenges identified in the United Nations' Sustainable Development Goals, and those that generate new growth opportunities for the Group. A panel constituted of Telefónica directors, members of international organisations, and entrepreneurial representatives will select up to three winning proposals, to be developed during 2020.

Each winner can gain funding of up to €30,000 for project development, in addition to mentoring and support from Telefónica business units, plus a prize for employees to attend a course at Universitas Telefónica, the operator's facility in La Roca del Vallès near Barcelona. Applicants had until 29 October 2019 to submit their proposals.

TheVentureCity

Latin America

Co‑investment

Wayra agreed a deal with TheVentureCity, a Madrid‑ and Miami‑centric international tech accelerator, to jointly invest in Latin American startups focused on artificial intelligence, cybersecurity, edge computing, Internet of Things, machine learning, and video. The partners will co‑invest up to €250,000 in each startup, from countries including Argentina, Chile, Colombia, Mexico, Peru, and Venezuela.

The tie-up was unveiled at the LAVCA Summit and Investor Roundtable event in New York during late‑September 2019. It was said to follow a May 2019 collaboration between Wayra Spain and TheVentureCity, for which a first co‑investment has been revealed as Reloadly, a cross-border mobile payments system for emerging markets.

South
Summit
Open Innovation Forum

Spain

Showcase and competition

Wayra España, the domestic arm of Telefónica's open innovation hub, participated at the South Summit Open Innovation Forum event held in Madrid during early‑October 2019, along with eleven of its accelerated startups.

Telefónica Group Chief Executive (CEO) José María Álvarez‑Pallete, César Alierta, CEO of Fundación Telefónica, and Telefónica's Global Entrepreneurship Director Miguel Arias all attended.

The startups, drawn from Argentina, Chile, and Spain, specialised in the areas of artificial intelligence (AI), big data, business services, cybersecurity, fintech, Internet of Things (IoT), machine learning, and virtual reality (VR):

AllRead Machine Learning Technologies (character-recognition).
Auravant (aerial monitoring for agriculture).
CamOnApp (augmented reality and VR).
Citibeats (AI

text-analytics).

Increase (fintech solutions).
MySphera (healthcare IoT solution).
PayMark Fast (retail and warehouse IoT and RFID

solutions).

SimpliRoute (route-optimisation).
Smart IoT Labs (virtual assistant).
Synapbox (AI

consumer engagement).

We Are Testers (website crowd-testing).

The event also hosted a new Telefónica-supported competition, enlightED Awards 2019, which is backed by Fundación Telefónica España, Telefónica Digital Education, and Wayra., This is intended to identify promising entrepreneurial education technology initiatives around the world. Other backers include Fundación Santillana (a not-for-profit education initiative funded by Prisa Group), Spain-based IE University, and global innovation platform South Summit.

Telefónica highlighted that 600 startups from 73 countries had submitted entries to the enlightED awards, 40% of which were drawn from Spain. Winners are given access to Wayra's international network, IE University's Edtech IE Rockets startup incubator, and South Summit's investment ecosystem, as well as the "possibility of collaborating with its partners and collaborators". Startups that won awards included:

Egypt-based PraxiLabs which won two awards —

 

enlightED

's global winner of the EDTECH Award; and the Digital Education Startup Award for learning and training solutions. PraxiLabs provides 3D science labs and virtual simulations for students.

Chile

-based NeeKids was presented with the Santillana Foundation Startup Award for "the greatest social impact on education" award. NeeKids has developed a machine learning-underpinned tool that performs a range of psychological and neurological tests to create a profile recommending the best educational programme for children with special needs.

Spain

-based Smowltech was named IE University Award for the Best Higher Education Startup for its facial-recognition online student authentication solution.
Marmelade from France won the Wayra

Award for the Most Scalable Education Startup

, for a micro-learning home screen app that enables users to unlock their smartphone by answering a question, which can be used for onboarding new employees and training.