Group-backed EU initiative prepping member states for greater digital adoption and changing landscape of job market.
R4E aims to re-skill one million people by 2024.
Operator holds re-training interests of its own.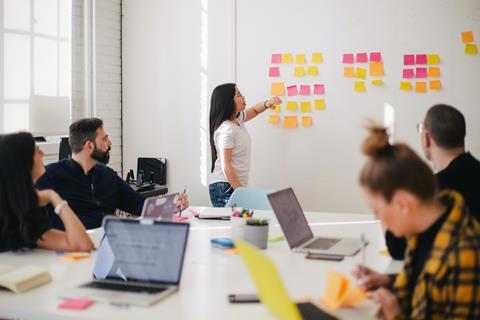 Telefónica was flagged as a "first wave" enabler of the pan- European Reskilling for Employment (R4E) initiative, a project designed to provide adults with opportunities for re-training, re-skilling, and possible career redirection.
An announcement said Telefónica is a leading participant in a smaller-scale pilot launch, alongside AstraZeneca, Iberdrola, Nestlé, SAP, Sonae, and Volvo Group.
The pilot — set to get underway in three European Union member states: Portugal, Spain, and Sweden — will feature joint initiatives designed to "scale" and improve each "national re-skilling ecosystem" in response to the pressures imposed on the job market by digital transformation, and the pandemic.
The pilot was pitched as a means of gestating engagement with, and collating the insights and ideas of, a wide network of public entities, trade unions, employers — i.e. Telefónica — their associates, "high-quality re-skilling providers", and even "innovative startups".
The end-goal is to establish an "end-to-end model" that helps equip people with "targeted" technology skills and provides a more centralised e-sourcing and recruitment system that fast-tracks the hiring process through use of artificial intelligence. The new system will also ensure training programmes are tailored to the demands and expectations of businesses and the varying "contexts of different countries" (little else was disclosed, however).
R4E falls under the auspices of the European Round Table for Industry (ERT) forum, a Telefónica-backed advocacy group within the EU. Through this initiative, ERT hopes to re-skill about one million adults "of all ages" in Europe by 2025, and believes, at full capacity, it has the potential to re-skill and secure employment for five million people by 2030.
R4E aligns with the wider vision of the The European Pillar of Social Rights Action Plan — unveiled in March 2020 and set into motion at the EU'S Porto Social Summit in early-May 2021. The Action Plan, which in turn forms part of the EU's Strategic Agenda 2019-2024, has proposed three core goals it hopes to achieve across member states by 2030. These are:
An employment rate of at least 78%.
Ensure 60% of adults are attending training refresher (and re-training) courses every year.
Reduce the number of people at risk of social exclusion or poverty by at least 15 million people, including five million children.
ERT said it will report on the progress of R4E "at regular intervals".
A January 2021 report from the World Economic Forum (WEF) chimes with the urgency ERT attaches to R4E. By 2024, WEF estimates that 40% of the global workforce will need re-skilling in response to greater adoption of technology.
The feeling's mutual
In recent years, Telefónica has been emphasising the need for an extensive re-skilling (and up-skilling) programme to underpin its digital transformation (Telefónicawatch, #137 and #151). As a means to map its employees' skills, the operator launched SkillsBank in 2020, a digital platform deployed across the Group's entire footprint, to identify gaps in capability and then, to fill these gaps, "propose training actions". Several up-skilling "academies" have also been launched by individual operating businesses to disseminate the "highest level of technical knowledge" to employees in roles involving network automation and cybersecurity, for example. Meanwhile, for the recruitment of new talent, a short note in the operator's latest Annual Report, for the year to 31 December 2020, said Telefónica was committed to utilising "new channels to ensure the right profiles join us in a more global, digital and efficient way".

Sam Patterson is a Staff Reporter for TelcoTitans, contributing telecoms news analysis since September 2020 as part of the TelcoTitans Editorial team.