Unions still not satisfied with latest redundancy offer.
Group offers a higher pay increase of 1.5% for 2023.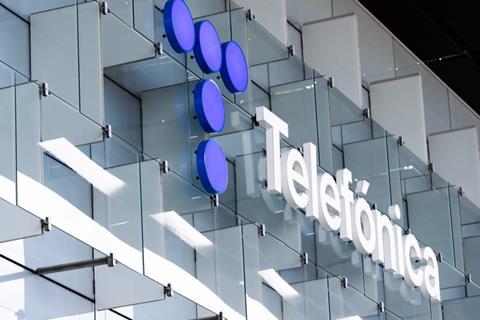 Telefónica extended its incentivised early-retirement plan for its Spanish employees to almost 3,000 staff, slightly up from the last reported figure of about 2,750.
According to Spanish media reports, the maximum number of employees who can leave voluntarily is now 2,918, which has been achieved by increasing eligibility to 33% from 20% in more "critical" areas. Other reports put the figure at 2,892 or 2,900. The operator has already increased to 75% the percentage of staff that are eligible to take up the offer in areas with surplus personnel — up from an original offer of 60%.
Telefónica has been locked in negotiations with two major trade unions, Comisiones Obreras and Unión General de Trabajadores (UGT), over the so-called Plan Social de Empleo ("Social Employment Plan") since the end of November 2021, when the Group presented the plan as part of discussions regarding a new round of job cuts in its challenging home market. The Group is offering voluntary redundancy to staff born in or before 1967.
Talks resumed on Tuesday after a break of several days to consider the recent proposal. The unions said a further meeting is being held on Wednesday. Although it has revised eligibility criteria, Telefónica has stuck to its offer of 65% of income for those born before 1967, compared with 68% for those born in 1967. The unions are seeking improvements both in the maximum percentages for eligibility and the remuneration offer.
The negotiations affect three Spanish subsidiaries: Telefónica España; Telefónica Móviles España; and Telefónica Soluciones de Informática y Comunicaciones de España.
The three companies in question are covered by Telefónica's Collective Agreement of Related Companies (CEV), which provides a working framework for employees in Spain. The second iteration, CEV II, was first drawn up in 2019 and updated in mid-2021.
Telefónica also offered a 1.5% pay increase for 2023, up from the 1% agreed for 2022. It has maintained the offer of a €300 (£255) bonus and reaffirmed its commitment to create 400 new jobs over the next two years.
UGT said Telefónica has agreed to allow its entire Spanish workforce to work from home until 9 January 2022 as COVID-19 infections rise.
Ongoing pain in Spain
The redundancies programme continues a long-running trend of cutbacks in Telefónica's workforce in Spain. The Group has moved back into top-line growth in its home market during this fiscal year, although has warned of rising energy costs as a drag on profitability.
Rivals Orange Spain and Vodafone Spain have also both announced wide-scale job cuts in 2021. Vodafone Spain now looks set to cut about 409 jobs as part of the new Expediente de Regulación de Empleo (ERE), or employment regulation file. Orange Spain said it would cut 485 jobs during May and June 2021 as the effects of the COVID-19 pandemic continued to exacerbate tough local market conditions.
In a December 2021 article for Expansión, Vodafone Spain Chief Executive Colman Deegan said consolidation is becoming increasing inevitable for Spain's telecoms market and indicated that Vodafone is keen to play an active role in the process. He said the current situation is unsustainable, noting that the telecoms sector has lost a third of its income over the past ten years and is not in a position to make the necessary investments, particularly in 5G networks. Jean-François Fallacher, CEO of Orange Spain, echoed Deegan's position, according to Reuters. In November 2021, Ángel Vilá, Telefónica Group COO, said the telecoms sector in Spain was "not sustainable for some operators", although he noted that Telefónica would only be able to act as a facilitator of consolidation. Vodafone Group CEO Nick Read, fielding questions from analysts at the company's earnings conference for H1 FY21–22, also expressed frustration at low returns on capital, especially in southern Europe (Vodafonewatch, #201 and #202).
Telefónica headcount, 2016–2020

| | 2016 | 2017 | 2018 | 2019 | 2020 |
| --- | --- | --- | --- | --- | --- |
| Group | 127,323 | 122,718 | 120,138 | 113,819 | 112,797 |
| Spain | 28,107 | 27,291 | 25,305 | 22,869 | 22,978 |
Note: figures accurate as of 31 December each year.
Source: Telefónica.

Anne Morris is a freelance journalist, editor and translator. She has been working as a reporter and news analyst for TelcoTitans since 2016.